Broker tips: Carnival, Easyjet, Ted Baker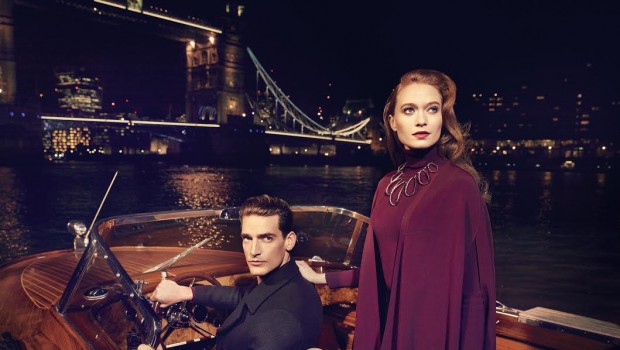 Analysts at Morgan Stanley have upgraded their recommendation on cruise ship operator Carnival on the back of strong demand signals.
Looking to the long-term, the broker was still worried about potential overcapacity in the cruise industry.
"A lot is riding on China being able to absorb much of the industry order book," the broker said.
More specifically, Morgan Stanley explained how the industry's order book had reached a record 235,000 berths, for supply growth of 45% out to 2025.
Net of scrappage, that would equate to a roughly 6% compound annual rate of growth between 2017 and 2021.
Hence, for the industry to sustain yield growth of between 2% and 3%, demand would need to rise by between 8% and 9% annually.
"[Maintaining that rate] for four consecutive years seems optimistic and is much more than historical levels (6% demand, 1% yield, 5% capacity)," the analysts wrote in a research note sent to clients.
Yet in 2017 stronger demand had outweighed record supply growth and a qualitative survey of US travel agents conducted by Morgan Stanley pointed to strong demand for cruises in November.
Indeed, tax reform in the States might be set to further boost consumer income and confidence and a stockmarket at records was also helping, the broker added.
JPMorgan Cazenove upgraded EasyJet to 'overweight' from 'underweight' and lifted the price target to 1,550p from 1,330p as it incorporates the acquired Air Berlin slots.
The bank pointed to a "much improved" FY18 pricing outlook and estimated profit contributions from FY19 onward related to the slots EasyJet is taking over from Air Berlin.
"There is no change to our standing concerns around Brexit-related uncertainty given EZJ's outsized exposure to UK point-of-sale. However, we believe the market is more likely to refocus on these risks after the summer peak season," JPM said.
The bank projects a swing from the guided £60m FY18 Air Berlin pre-tax loss to a profit of £36m in FY19, largely owed to growth and load factor improvement more than offsetting a projected fare headwind of around 2%.

Ted Baker's valuation was up with events, Barclays's analysts said, initiating their coverage at 'equalweight' despite the company's multiple attractions.
Amongst the latter, the fashion retailer had a strong growth profile, a rational store estate, had been investing heavily in its digital footprint and cash flow was expected to be less lumpy going forward.
The latter was true even under "fairly conservative" assumptions, they said.
Nevertheless, at its current price the stock was discounting free cash flow growth of approximately 58% or about 7% a year over the next decade.
On top of that, Barclays voiced concern regarding the increased proportion of gross brand sales coming from wholesale and licensing, which it said might pose a risk to the value of the brand.
Long lead time could also make it harder for the brand to maintain fashion credibility, Barclays said.
Barclays set a 2,700p target price.