Digital Look Sharecast | 15 Mar, 2017
13:12
Broker tips: Aldermore, Glencore, Cape, Babcock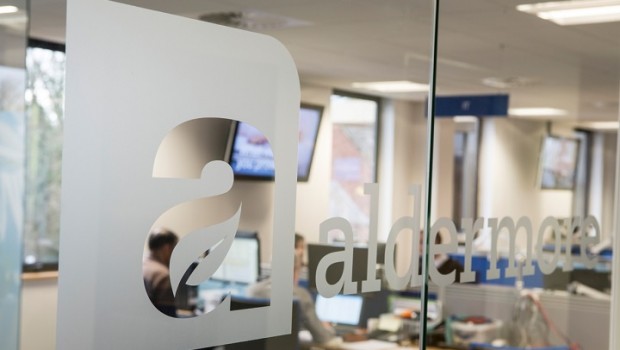 Macquarie has upgraded challenger bank Aldermore to 'outperform' from 'neutral'.
The bank noted Aldermore shares have declined 6% year-to-date, lagging the FTSE 250 index, which is up 5%.
Macquarie said the company's full-year 2016 results delivered three positive outcomes for the investment thesis of Aldermore.
It pointed to growth and return targets for FY17e of 10% to 15%, which were more robust than Macquarie's estimate of 10%.
"This should give investors some level of certainty on the sustainability of growth for franchises like Aldermore."
In addition, it highlighted the fact that management continues to target 'high-teens' returns in the medium term.
Aldermore delivered a low point for CET1 of 8.5% over five years from its internal stress event, which was around 130 basis points better than Macquarie's stress case scenario for Aldermore.
Finally, Macquarie pointed to the company's capital trajectory.
"We run a scenario analysis for capital build based on current management growth targets for 2017. Capital build varies from 12% (at the top end of the growth rate of 15%) to 12.5% (at the 10% growth rate). We see the capital build as an important step to the maiden dividends."
Macquarie has a target price of 277p on the stock.
Glencore
Goldman Sachs has upgraded Glencore to 'buy' due to its favourable commodity exposure, although it expects the sector to remain choppy due to more negative investor sentiment.
The bank upgraded the Anglo-Swiss miner to 'buy' from 'neutral' with a new price target of 390p due to a positive commodity exposure as about 50% of 2017 financial year earnings will come from copper and zinc, which the bank sees offering upside from their current spot prices.
Glencore's marketing division provides downside protection too and investors would likely leave rivals BHP Biliton and Rio Tinto and go to Glencore as sentiment around iron-ore continues to turn negative, Goldman said.
Nevertheless, the bank also reiterated its 'Buy' ratings on miners Vedanta, Anglo American, Lundin, Norsk and Nyrstar.
Goldman Sachs thinks miners are attractive on spot as they are trading between two and three turns below their mid-cycle multiples and expects them to generate double digit cash flows for the 2017/18 financial year.
However, confidence in spot prices remains low but the bank said that even though commodity prices are likely to fall, the free cash flow generated in the meantime will lead to lower net debt - meaning valuations could be higher.
Sentiment towards commodities has turned negative as China's growth targets are lowered with Beijing planning to focus on managing financial stability risks, the US Federal Reserve's outlook is increasingly becoming hawkish while the outlook for oil prices has turned slightly bearish after an inventory build up in the US, which was revealed last week. Timing was also important as miners typically underperform from March till May.
The bank's analysts added that the lack of clear signals means the sector remains choppy as the "around 6.5%" China GDP growth target has led to investors believing that the government could look to tighten monetary policy.
"Our view remains that even though commodity prices will be lower than spot – what's important is the path they take. If prices taper slowly (which is our view) the significant free cash flow generation would likely see net debt fall – which means valuations even at lower commodity prices can be higher."
Cape
Canaccord Genuity has upgraded Cape to 'buy' from 'speculative buy' and bumped up the price target to 250p from 230p given the reduction in the litigation risk and following the company's full-year 2016 results on Wednesday.
The brokerage said the numbers were better than both its and consensus expectations, with FY earnings before interest, taxes and amortisation of £55.4m, some 4% ahead.
In addition, it noted cash flow has been robust, with a substantial 2H working capital inflow and a lower-than-expected capital spend. The outlook into 2017 is also robust, with a significant increase in the order book and an anticipated improvement in trading in the UK.
Canaccord said the fly in the ointment is the decision to address the long-standing over-distribution by Cape. It pointed out the halving of the dividend to 7p per share and said it expects it to stay at that level at least for the next two years.
"The principal reason is the outflow associated with the settlement of the PL litigation announced earlier this week, but we believe the reduction also reflects a desire to continue to grow the business in attractive and robust end markets."
Earlier this week, Cape shares rallied after it reached agreement to settle the insurer product-liability claims, allowing the matter to be resolved outside the court process.
The settlement agreement provided that an upfront payment of £18m, inclusive of substantial legal costs, would be paid to the insurer litigants immediately, with a deferred payment of up to £34.5m payable to the insurer litigants in the period 2018-2023.
Babcock
Engineering support and outsourcing company Babcock got a boost on Wednesday as Liberum upgraded its stance on the stock to 'buy' from 'hold', maintaining its 960p price target.
The brokerage attributed the upgrade to the fall in the share price and attractive metrics relative to the peer group.
In addition, it noted the business should deliver 6-7% revenue growth in 2018, which makes it too cheap to ignore.
The brokerage said the company trading statement in February guided to an in-line performance. It expects total group revenue of £5.1bn in FY17 versus £4.8bn in FY16 at a steady margin of 11.4% compared to 11.1%.
Liberum forecasts total profit of £576m in FY17 versus £540m and maintains its estimate for FY17 underlying earnings per share of 80.2p compared to 74.3p. It reckons the dividend will be upped by 8.1% to 27.9p.
The brokerage noted that at the seminar, management re-iterated overall guidance of 6-7% organic revenue growth, and it expects that around 1.5% growth will come from the contracts on the Met Police, Qantas and FOMEDEC (French aircraft training).
"We believe that this growth is achievable and makes Babcock stand out in a market bereft of growth."
Liberum added that issues around earnings quality, Ministry of Defence pressures, pension, Avincis, and O&G exposure are now well understood.