UK Foreign Secretary Boris Johnson quits over May Brexit plan
PM loses second Cabinet minister after Davis quits Brexit brief
Jeremy Hunt moves from Health to Foreign Office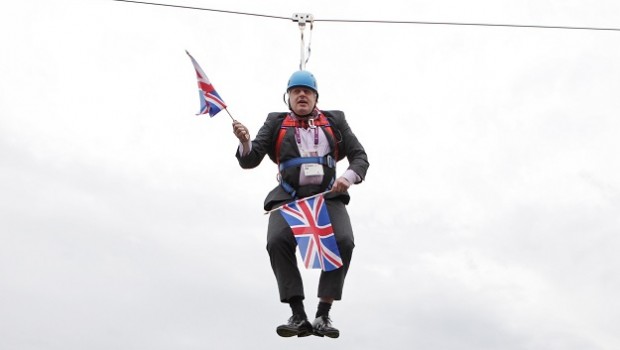 UK Foreign Secretary Boris Johnson resigned on Monday following the departure of Brexit Secretary David Davis in protest at Prime Minister Theresa May's plans for a final deal with Brussels.
The pound fell as Johnson became the third minister to quit the government less than three days after May thought she had reached a consensus with her divided Cabinet over what the shape of Brexit would look like.
Brexit Secretary David Davis walked out at midnight, claiming he could not go to the European Union and defend a deal he didn't believe in. His departmental colleague Steve Baker followed suit later on Monday.
Jeremy Hunt, who campaigned to remain during the 2016 referendum, was promoted from Health Secretary to replace Johnson. Dominic Raab, a Brexiter, took over from Davis, while Matt Hancock was moved from Culture, Media and Sport to take the reins from Hunt.
Attorney-general Jeremy Wright was appointed Culture Secretary.
In his resignation letter, Johnson told May that once her chosen plan had been agreed the "government now has a song to sing".
"The trouble is that I have practised the words over the weekend and find that they stick in the throat. "Since I cannot in all conscience champion these proposals, I have sadly concluded that I must go," he wrote.
After May's ministerial summit at Chequers it was reported that Johnson had referred to attempts to sell the prime minister's soft Brexit plan as "polishing a turd".
Johnson, who has made no secret of his desire to be prime minister despite numerous gaffes over the course of his political career, is unlikely to sit quietly on the backbenches and let May pursue a softer Brexit than he and his ultra-right wing colleagues seek.
He went missing for a large part of the morning, including a snubbing a West Balkans summit he himself was meant to host dedicated to helping the Balkan states prepare for EU membership through better governance. Critics of Johnson noted that he had typically, once again, put his own political ambitions above his ministerial duties.
Davis refused to say whether he supported Johnson's resignation. When asked for his reaction to the former Foreign Secretary's decision he said he felt "regret".
"I had resigned because this was central. This was central to my job and if we continue with this policy and I was still there, I'd have to present it in the House of Commons. I'd have to present it in Europe. I'd have to be the champion of the policy which I didn't believe in, so that doesn't work. Somebody else can do a better job than me under those circumstances. I don't think it's central to the foreign secretary. It's a pity, but there we are."