UK economy could take £54bn hit by 2030 from 'no deal' Brexit, study claims
Report commissioned by London mayor says up 0.5m jobs at risk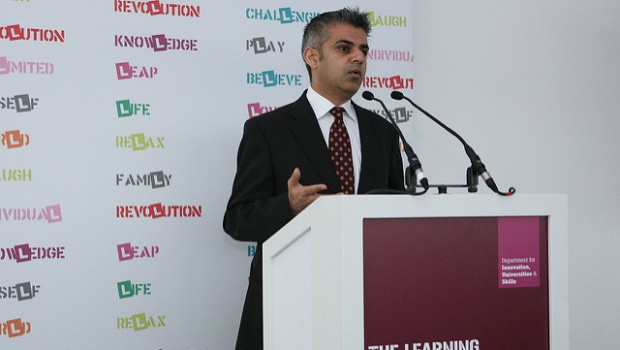 A no-deal Brexit could cost the UK £54bn and up to half a million jobs by 2030, according to an assessment commissioned by London Mayor Sadiq Khan.
The study, carried out by Cambridge Econometrics, looks at a set of scenarios ranging from leaving the single market, the customs union, leaving both altogether or, in the worst case, failing to get any deal.
The report says economic output across the UK could be 3% - 3.3% lower by 2030 than if Britain remained within the single market and customs union, while in London it would be 1.9 - 2.1 % lower leading to increasing geographical inequality.
Khan instigated the study after it emerged in December that the government had failed to produce any economic impact assessments, despite earlier claims that it had.
"It's astonishing that the government has failed to do any proper impact assessments on what Brexit could mean for our economy. Their complete lack of preparation is irresponsible leading to fears that they are putting party politics ahead of the national interest," he said.
He warned that a no deal Brexit could lead to a lost decade of lower employment and economic growth with up to 87,000 fewer jobs in London alone, although the research showed that London's economy would suffer less than the rest of the UK.
The vital financial and professional services sector would take the hardest blow with potentially 119,000 fewer jobs nationally, the report found.
Even a soft Brexit would have an impact on the economy and the labour market, the report said. In the 'Norway' option, where the UK would remain in the single market but leave the customs union, there could be 176,000 fewer jobs and a loss of £18.6bn of economic output and £20bn in investment .
The study found that the food and drink sector was likely to see the largest trade impacts across the key affected economic sectors.
The UK currently imports more than 50% of its food, where 70% of its food and non-alcoholic drink imports were from the EU in 2015, and more than 60% of its food and drink exports were to the EU in 2017, it stated.
"This exposes the sector to potentially large increases in trading costs from an introduction of EU tariffs if a favourable trade deal is not negotiated, and could cause supply chain disruptions. Depending on the scenario, the macro modelling parameters assume there could be up to a 48% increase in EU export and import prices," the report said.
It also warned of supply-side constraints if immigration from the EU was too tightly controlled given the sector has a large share of workers from the bloc among manufacturing businesses.
"This new analysis shows why the government should now change its approach and negotiate a deal that enables us to remain in both the single market and the customs union," Khan said.