EU's Tusk gives May fortnight to decide on terms of Brexit payment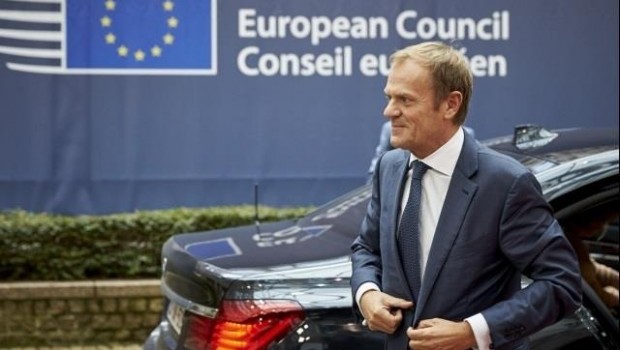 EU Council President Donald Tusk warned Theresa May on Friday that she had just two weeks to offer more money to the UK's Brexit divorce bill if there was to be any hope of trade talks beginning before the year's end.
Tusk said he was "ready" to start the next phase of negotiations, covering the future of trade relations between the two parties, but reaffirmed his stance that Britain must demonstrate more progress towards reaching an agreement on the amount of the 'divorce bill' paid to the EU and an agreement on the Northern Irish border by early December if he was to make any recommendations to EU leaders at their next meeting on 14 December.
This came a day after Prime Minister Theresa May was said to be mulling a potential £20m increase to the divorce bill in order to move talks on, according to one report.
On Friday May said the talks, which had been deadlocked for some time over the size of the bill, the question of EU citizens' rights and what was to be done about Ireland, had shown "good progress".
But Tusk was not for giving way without a firm commitment. "We will be ready to move on to the second phase already in December," he said. "But in order to do that, we need to see more progress from the UK side."
The former Polish PM said if "there is not sufficient progress by then" he would "not be in a position to propose new guidelines on transition and the future relationship at the December European Council."
Downing Street said it would honour existing financial obligations to the EU, ensuring the bloc was no worse off during its current budgetary period ending in 2020.
However, the EU had repeatedly called on the UK to go much further than its £20bn offer, asking Westminster to contribute to "longer-term liabilities", like regional development spending and contributions to the pensions of EU officials.