Pound climbs as cabinet keeps door open for Brexit deal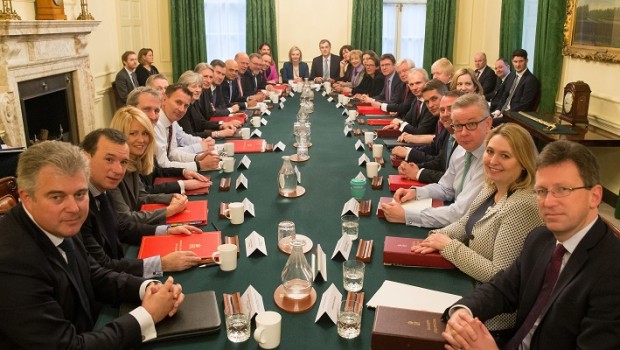 Theresa May's cabinet are expecting to reconvene again in a matter of days to take a decision on the Irish backstop, news that sent the pound rose to two-week highs close on Tuesday afternoon.
Ministers were told be ready for another cabinet meeting at end of this week, parliamentary lobby reporters were told after Tuesday's cabinet meeting.
Trade secretary Liam Fox said the cabinet was "hopeful" of a deal, telling ITV that signing a deal in November or December "would be enough time to make the preparations we need".
Two cabinet minister said they expected another cabinet meeting at the end of this week, The Guardian's deputy political editor Pippa Crerar said on Twitter, with the second meeting to agree UK's compromise Irish border proposal before it is then put to the EU's chief negotiator Michel Barnier.
In Tuesday's meeting, attorney general Geoffrey Cox advised that current discussions of a mutual review mechanism between the EU and UK to end the Northern Irish backstop was a major step forward, according to the Spectator's James Forsyth.
The pound erased earlier losses to trade up 0.3% to 1.3083 on Tuesday afternoon.