May set to avoid defeat on customs union vote with last minute deal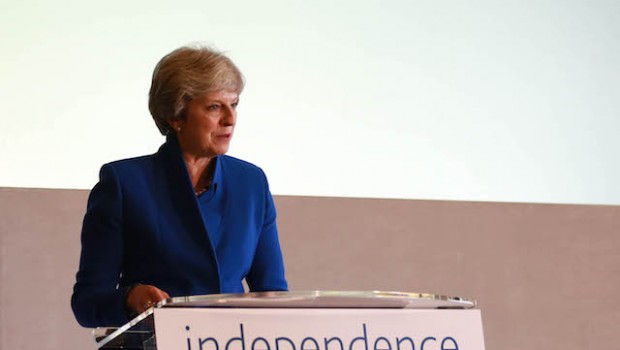 Prime Minister Theresa May faces an important two days of House of Commons debate on Brexit but has avoided a humiliating defeat on customs union vote after reaching a compromise with pro-EU rebels and leading Brexiters.
May feared the prospect of losing a key Brexit vote as the EU Withdrawal Bill returned to the Commons on Tuesday, with MPs set to vote on 15 amendments to the bill passed by the House of Lords.
One of the key points of the session is the Lords' intention to keep the UK in the European customs union guaranteeing a soft divorce.
May, who addressed her MPs in a 1922 Committee meeting has reportedly convinced them not to support the Lords' amendments and not undermine her strength in negotiations with the EU.
"We must think about the message parliament will send to the European Union this week. I am trying to negotiate the best deal for Britain", she said.
"I am confident I can get a deal that allows us to strike our own trade deals while having a border with the EU which is as frictionless as possible. But if the Lords amendments are allowed to stand, that negotiating position will be undermined," she added.
Her compromise with Tories on both sides of the Brexit argument will see the government pledge to try and negotiate a "customs arrangement" with the EU, different to the existing customs union .
Nevertheless she could still be defeated on other important issues such as the "meaningful vote" amendment which would ensure parliament is given a say on the final Brexit deal.
The vote will also be high on the agenda for pound traders, believes London Capital Group analyst Jasper Lawler: "Whilst the Lords have made amendments opting towards a softer Brexit, the pound would usually be expected to rally at the slightest hint of a softer break. However, a vote in that direction would throw up more concerns over May's ability to keep hold of power, potentially over shadowing any softer Brexit tone. The general consensus is she may have done just enough to scrape through this time around."