EU reportedly to hold UK to common fishing policy after Brexit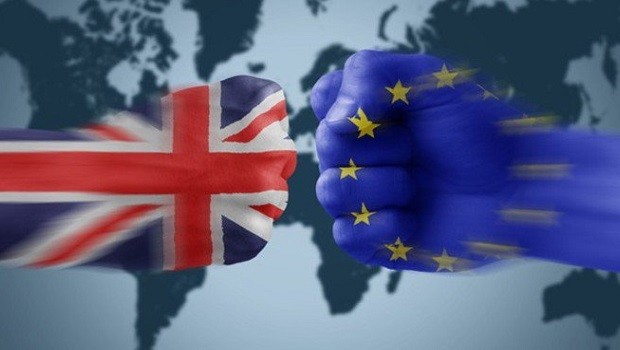 The EU will resist any renegotiation of fishing quotas in UK waters during any transition period after Brexit, the Guardian reported on Friday citing an unnamed EU diplomat.
Current plans are for the UK to enter a two year transition period after leaving the EU in March 2019.
Brussels diplomats were reportedly in agreement that the EU's common fisheries policy (CFP) should remain in force for the UK but it would lose its role in deciding the size of catches elsewhere in Europe.
Environment Secretary Michael Gove said last year the UK would "take back control" of its waters after Brexit by exiting the CFP, which gives member states fishing rights between 12 and 200 nautical miles off the UK's coastline.
"We notice Gove hasn't repeated that recently. Perhaps he has been reined in, because it isn't going to happen," the diplomat was quoted as saying.
Gerard van Balsfoort, the chair of the European Fisheries Alliance, the group lobbying on behalf of EU fishermen in the Brexit negotiations, said he was confident the UK would not be successful in persuading the 27 member states to change their position over the coming months.
Member states negotiate annually the total amount of fish to be taken from the seas, species by species, but each country's allocation within the total allowable catch does not change.
The remaining 27 EU member states want to strike a bilateral deal before Brexit, potentially spanning the entirety of the transition period, on the total size of the catch taken out of UK seas.
But EU diplomats agreed there should be no changes to predetermined quotas. The UK would also have no role in deciding the total catches in EU seas after Brexit, the report said.
The EU's plan means Britain would essentially be leaving the CFP in name only, senior EU diplomats concede. The issue was discussed at a meeting of diplomats in Brussels on Wednesday and will be discussed again next week.
Bertie Armstrong, chief executive of the Scottish Fishing Federation, said it would be "absolutely unacceptable" for the UK to be kept in the CFP framework over a two-year transition period.
He said it was likely that fishing policy for 2019 would remain the same. Catch levels for the entire year will be decided in December this year while the UK is still in the bloc.