Bonds: US Treasury curve flattens after FOMC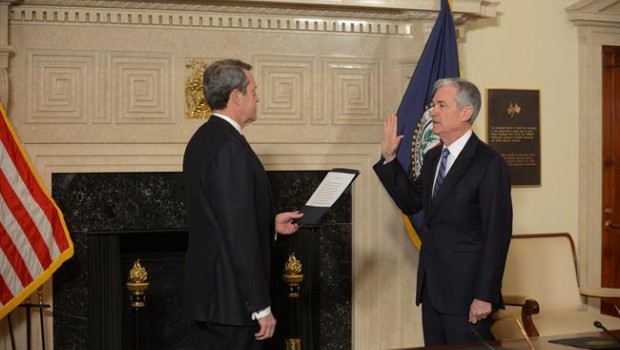 These were the movements in some of the most widely-followed 10-year sovereign bond yields:
US: 2.97% (+1b)
UK: 1.37% (-3bp)
Germany: 0.48% (-1bp)
Japan: 0.05% (+0bp)
France: 0.84% (-4bp)
Spain: 1.41% (-4bp)
Italy: 2.81% (-6bp)
Portugal: 1.95% (-4bp)
Greece: 4.58% (+4bp)
Longer-term Gilts found a good bid in the middle of the week, following a weaker-than-expected reading on consumer prices that some economists said pushed back the likely date of the next hike in Bank Rate.
Indeed, for Barclays Research's Fabrice Montagne, the data was proof that inflation "was not a threat" and that the Bank of England should keep interest rates unchanged, both in 2018 and 2019.
According to data published by the Office for National Statistics, the year-on-year rate of gain in the UK consumer price index was steady in May from the month before, at 2.4%, contrary to expectations for a rise to 2.5%.
"Our 2018 CPI forecast is unchanged but our 2019 CPI forecast is 0.1pp lower. UK inflation will likely firm up briefly in June due to petrol price increases and rising household energy prices. However, we expect this effect to be offset by the ongoing softening of core inflation as the last effects of GBP depreciation drop out of the y/y comparison.
"Overall, we believe that this new forecast, together with April activity data published this week, provide ample support to our call of unchanged monetary policy this year and next," Montagne said in a research note sent to clients.
Stateside, all eyes were on the US central bank as it hiked the target range for its main policy rate by 25 basis points to between 1.75% and 2.0% - as expected.
However, the so-called Summary of Economic Projections released alongside its policy statement showed that the 15 rate-setters on the central bank's board of governors and the regional Fed chiefs' median projection was now for a total of four interest rate hikes in 2018 and not three.
Some economists had expected that shift to materialise at their September meeting instead.
Nevertheless, in the press conference following the policy announcement, Fed chairman Jerome Powell said he was not yet convinced that inflation had been returned to the central bank's legally-mandated symmetric target of 2.0% (using the core PCE deflator as its main inflation gauge, not the headline rate of CPI) on a sustained basis.
In reaction to the news out of the Fed, the US Treasury yield curve, the difference between the yields on two and 10-year Treasuries, flattened to 40 basis points.
For Mickey Levy at Berenberg Capital Markets: "Overall, the changes to the official policy statement and policy rate projections are being viewed as more hawkish by markets, but these changes were necessary given the strong economic momentum, sub-4% unemployment, 2% inflation and fiscal stimulus."
Muddying the waters a little perhaps, earlier in the week analysts at BoA-Merrill Lynch had said that market participants might wait to fully react to the Fed's actions until after the result of the European Central Bank's own deliberations, on Thursday, were known.
Furthermore, roughly fifteen minutes into Powell's press conference, the Journal reported that the White House might be set to impose tens of billions of dollars worth of tariffs on Chinese made goods as soon as Friday.