Bonds: Gilts underperform as investors take positions at start of 2018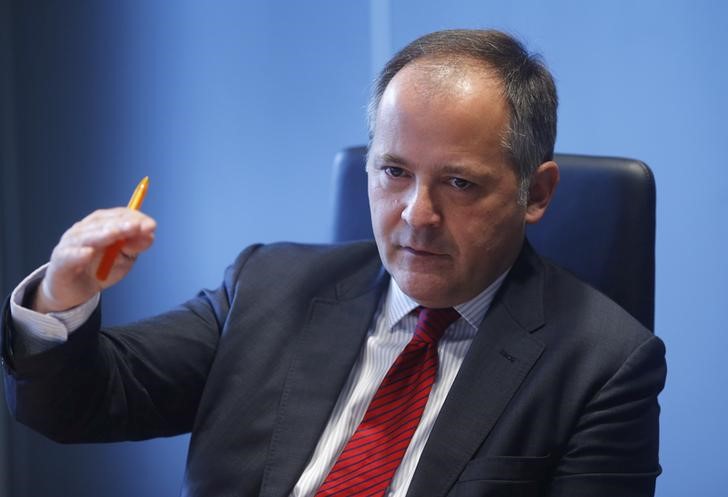 These were the movements in some of the most widely-followed 10-year sovereign bond yields:
US: 2.46% (+5bp)
UK: 1.29% (+10bp)
Germany: 0.47% (+4bp)
France: 0.82% (+4bp)
Spain: 1.61% (+5bp)
Italy: 2.10% (+8bp)
Portugal: 2.01% (+7bp)
Greece: 4.11% (-1bp)
Japan: 0.05% (Bank holiday)
Longer-term Gilts dropped sharply at the start of the year, underperforming similarly-dated sovereign debt from other issuers by a wide margin against the backdrop of a stronger pound.
Ironically, the IHS/Markit CIPS manufacturing purchasing mangers' index released earlier in the session fell to 56.3 last month from a 51-month high of 58.2 in November, missing expectations for a smaller drop to 58.0.
Still, market commentary focused on the fact that the average reading of 57.0 over the final quarter of 2017 was the best since the second quarter of 2014.
Yields were also moving higher overseas, save in Japan which remained shut in observance of the New Year's Eve holiday.
Fresh ECB speak appeared to be the immediate trigger for selling in longer-dated Bunds.
In an interview with Caixin Global posted to the central bank's website, governing council member Benoit Coeure said that "given what we see in the economy, I believe there is a reasonable chance that the extension of our quantitative easing program decided in October can be the last."
On a similar note, fellow council member Ewald Nowotny chipped in saying that the end of QE was "within sight", although he also pointed out how it would take a couple of years for the ECB's total assets to begin to decline.
Worth noting, of the 39 assets regularly covered by Deutsche Bank, Bunds were the worst performer in 2017 in local currency terms.
On a related note, on Wednesday morning Jim Reid at Deutsche Bank pointed out: "This was with 2017 still seeing very strong QE and very low government issuance. As we also reminded readers yesterday, 2018 will be the first year this decade that QE accumulation from the big-3 (ECB, Fed and BoJ) won't increase relative to net government issuance from these three regions. How bonds cope with this will be one of the key drivers of assets in 2018. We continue to think yields go higher from here."
Stateside, investors were waiting on the release of the minutes of the Fed's last policy meeting, on Wednesday, and the December non-farm payrolls report, on Friday.