Bonds: Gilts underperform amid Brexit talks optimism, Budget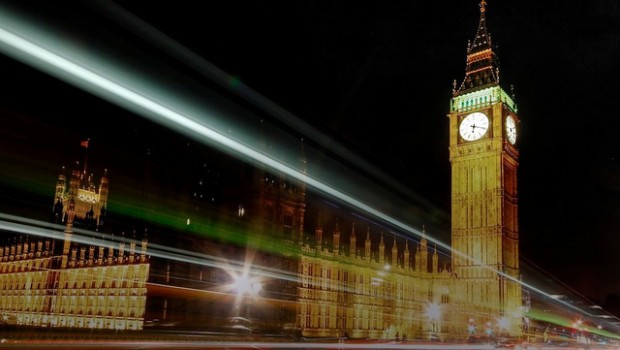 These were the yields on some of the most widely-followed 10-year sovereign bond yields:
US: 2.32% (-4bp)
UK: 1.28% (+1bp)
Germany: 0.35% (+0bp)
France: 0.67% (-1bp)
Spain: 1.45% (-3bp)
Italy: 1.77% (-1bp)
Portugal: 1.91% (-1bp)
Greece: 5.37% (+3bp)
Japan: 0.03% (-0bp)
Longer-term Gilts underperformed similarly-dated US Treasury notes on Wednesday, as they often do when Sterling strengthens.
The reason for the latter was greater optimism that Westminster and Brussels were making headway in the first phase of Brexit negotiations, amid news the UK was set to increase its offer on the country's divorce bill to £40bn.
No less important, although the market reaction was somewhat muted, in his Autumn Budget the Chancellor announced roughly £10bn in giveaways for the 2019-20 period - which was more than had been expected - even while keeping to his own fiscal rules.
That was despite the substantial negative impact which the Office of Budget Responsibility's new estimates for British labour productivity had on its projections for expected annual public borrowing, adding roughly £26bn of new debt by 2021-22.
"Austerity is not yet over, but there is finally some light at the end of what has been a very long tunnel," said economists at at Investec in response.
Stateside, all eyes were on the minutes of the US Federal Open Market Committee's last policy deliberations during their meeting between 31 October-1 November.
As expected, the summary of policymakers' debate showed the stage was set for the monetary authority to hike the Fed funds rate again at its December meeting by another 25 basis points.
Yet the minutes pointed to even greater differences of opinion on what the appropriate rate of tightening should be in 2018 than some had expected.
Thus, "several participants expressed concern that the persistently weak inflation data could lead to a decline in longer-term inflation expectations or may have done so already," the minutes read.
As far as economic data was concerned, October figures on US durable goods orders from Commerce undershot by a wide margin due to a sharp fall in the typically very volatile category for civilian aircraft.
However, the key 'core' capital goods orders - which exclude both the defence sector and those for aircraft - were also weak, dropping by 0.5% on the month instead of rising by that same amount as economists had been expecting.
Back on the European continent, all eyes were on the ongoing political negotiations in Berlin as the country's president, Frank Walter Steinmeier tried to broker a last-minute coalition government or stable minority government in order to forestall new elections.
Critically, a meeting between him and SPD leader Martin Schulz was scheduled for Thursday.
The latter was on record as having said he would never join another coalition government with Chancellor Angela Merkel's CDU/CSU.