Bonds: Gilts edge higher as Brexit date set amid dovish Fed -speak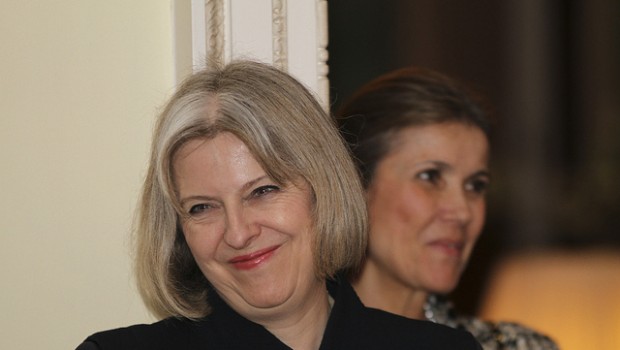 These were the movements in some of the most widely-followed 10-year sovereign bond yields:
US: 2.48% (-2bp)
UK: 1.23% (-1bp)
Germany: 0.44% (+1bp)
France: 1.12% (+1bp)
Spain: 1.85% (-3bp)
Italy: 2.36% (+1bp)
Portugal: 4.24% (-5bp)
Greece: 7.49% (+8bp)
Japan: 0.075% (0bp)
Benchmark 10-year Gilts found a small bid even as a spokesman for Downing Street announced the PM's intention to hit the Brexit trigger on 29 March, against a generally favourable backdrop for government bond markets.
Nevertheless, some observers were wary, with Samuel Tombs, chief UK economist at Pantheon Macroeconomics telling clients: "Sterling has weathered the recent sharp rise in U.S. rate expectations and hard Brexit talk rather well...but a hard or 'cliff-edge' Brexit still would hit sterling hard, especially if capital took flight.
"Investors, however, are continuing to overlook the scope for a soft Brexit, enabling sterling to rally."
Sterling had benefitted thus far from limited support for the greenback, Tombs said, adding that: "our view remains, however, that markets are underrating the chance that the U.K. Government performs a U-turn and eventually seeks a soft Brexit."
Acting as a backdrop, two Fed speakers weighed in with relatively dovish remarks on Monday.
Speaking to Fox Business, Charles Evans, the head of the Chicago Fed said: "Three [interest rate hikes] is entirely possible. As I gain more confidence in the outlook I could support three total this year. If inflation began to pick up, that would certainly solidify [that expectation]. It could be three, it could be two, it could be four if things really pick up."
A total of two rate hikes would be one less than the median projection of US rate-setters for 2017 as published on 15 March by the central bank.
On a much more dovish note, speaking to CNBC his opposite number at the Minneapolis Fed, Neel Kashkari, reiterated his opposition to another rate hike until the Federal Reserve had published a clear plan for reducing the size of its balance sheet and the potential market reaction was better understood.
Within the euro area, hourly labour costs rose quickest in Germany and France in the fourth quarter of 2016, according to Eurostat.
To take note of, investors were waiting on a speech from Bank of England chief economist Andy Haldane later in the day as well as a raft of Fed speakers who were scheduled for throughout the rest of the week.
Further afield, some observers were watching ongoing events in Singapore, where non-financial companies were facing S$38bn of bonds maturing over the next four years, with a peak set to be hit in 2020, with oil and gas firms together with shippers apparently in focus.