Zoo Digital remains well-placed for new era of television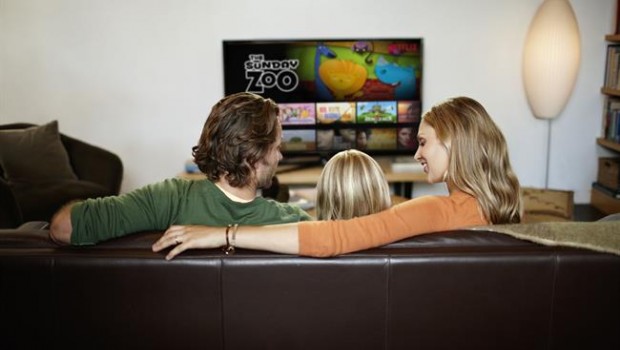 Investors in media subtitling, localisation and distribution service specialist Zoo Digital were told that the company's position in the "new era" of screen entertainment was looking positive on Monday, as they gathered for its annual general meeting.
The AIM-traded company's chairman Roger Jeynes had said at 2016's meeting that screen entertainment was evolving to a new generation of technology, adding at the time that Zoo was "well-placed" to benefit by being "at the forefront" of the innovation occurring in the market.
"A year on and as we approach the end of the first half of our financial year, I am pleased to say that there is strong evidence to support this," Jeynes said to investors on Monday.
Sales of subtitling services delivered using ZOOsubs, the company's proprietary cloud-based subtitling solution, had more than doubled year-on-year during the financial year to date, shareholders were told.
Jeynes said that was the "principal reason" why the board expected to report revenues for the first half in excess of $12m.
"As the pipeline remains strong, the board expects revenue for the full financial year to be well ahead of … previous expectations," Roger Jeynes added.
"The increasing proportion of subtitling work has reduced seasonality, reduced client concentration and improved visibility, albeit at lower gross margins than our traditional work, and this when taken together principally with the investment being made back into the group … means that the board's expectations with respect to EBITDA and profitability are unchanged."
Jeynes said the success of the subtitling work was "particularly pleasing" in view of the ongoing investments committed by Zoo in developing the technology.
He explained that the company was continuing to invest "across the business" with a current emphasis on dubbing.
"The reaction to our latest cloud computing platform, ZOOdubs, which provides a highly-innovative dubbing solution, has been extremely encouraging.
"Critically acclaimed, having been awarded the TV Technology 'Best in Show' award at NAB and an IABM award for Design and Innovation at IBC, ZOOdubs has already been instrumental for processing significant volumes of dubbing work that will deliver in September."
Jeynes noted that the company was also pleased to receive security accreditation from the Content Delivery and Security Association for its new Sheffield facility, which he said was a "key endorsement" for some of Zoo's existing and target customers.
"The proceeds from the company's successful placing have started to be put to use and the benefits are already being seen," Jeynes added.