Vernalis receives $2m milestone as part of research collaboration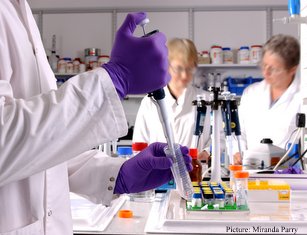 Shares in Vernalis tumbled on Friday despite the drug developer announcing it had received a $2m milestone under one of its existing research collaborations.
The collaboration was to discover novel small molecules against an undisclosed target using Vernalis' fragment and structure-based drug discovery platform.
Chief executive Ian Garland said: "We are delighted to receive this payment which recognises the success of our research group's work."
Shares in Vernalis were down 13.71% to 21.25p at 0915 BST.