Verditek subsidiary wins trial contract with Italian ad agency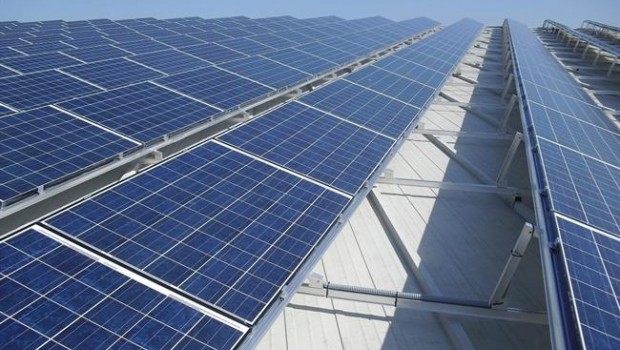 Clean technology company Verditek announced on Monday that its 51% owned subsidiary Greenflex Energy - an Italian based manufacturing solar photovoltaic technology company - has won an initial trial contract with Media One - one of Italy's largest out of home advertising agencies - to supply and install its proprietary solar PV technology to power digital advertising billboards at outdoor bus shelters in Italy.
The AIM-traded firm said the trial contract, which was won in a competitive tender process, would see the company supply and install its solar PV technology at a bus shelter in the province of Rimini, Italy, in September 2017.
Once successfully completed, the trial is expected to extend to supply the company's solar PV material for approximately 20 further bus shelters along the Rimini-Riccione bus line in Italy, targeted for October 2017.
On successful completion of the initial project, the company said there was a significant opportunity for Verditek, through Greenflex, to supply the company's solar PV building material for an additional 100 outdoor bus shelters in the area.
"We are delighted to have won this initial trial contract order with Media One, which we believe underpins our solar PV technology as a best in class solution for solar power generation for multiple industries," said CEO Theo Chapman.
"One of the main cost constraints in the rapid roll out of digital advertising boards across Italy is the high cost of connection to grid power.
"We believe our solar PV technology offers a highly efficient and cost-effective solution to powering these boards, allowing them to be independent of Italy's national electricity transmission grid."
The potential market within Italy's digital out-of-home advertising is significant, the Verditek board said, with Media One alone operating over 5,000 digital advertising billboards across the country.
Verditek's solar PV technology has "significant" product innovations compared to competing technologies, the board claimed, including interconnectivity of individual PV cells, lightness and its unique flexible design integrates the material into the design of the bus shelter offering a greater level of security and architectural integrity.
"We also believe this opportunity paves the way for us to examine the potential to supply independent solar power units to the digital billboard market in other countries that face the same interconnectivity issues as Italy," Chapman added.
"We look forward to completing this initial trial for bus shelters in Rimini."