Velocys invited to apply for USDA loan guarantee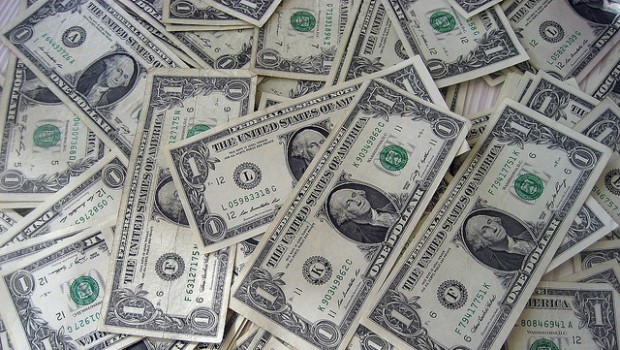 Smaller-scale gas-to-liquids and biomass-to-liquids technology developer Velocys announced on Monday that the US Department of Agriculture (USDA) had invited it to submit a Phase II application to obtain a loan guarantee for a commercial-scale biorefinery.
The AIM-traded company said the invitation was made after a successful Phase I application process.
It said the loan guarantee could apply to up to $200m of debt, as part of the total installed cost of the project.
The plant was being designed to produce approximately 19 million gallons per year (1,400 barrels per day) of renewable diesel fuel from approximately 1,000 dry tons per day of woody biomass residues in the Southeastern United States.
There was an abundant supply of low-cost feedstock sourced from this region, the board claimed, that would provide a long term strategic supply of biomass to the plant.
The USDA 9003 Biorefinery, Renewable Chemical, and Biobased Product Manufacturing Assistance Program (9003 Program) enhanced the economy of rural America by providing loan guarantees to biorefineries, such as those that Velocys and its partners are developing, which produce advanced biofuels, Velocys explained in its release.
"Under this program, a material portion of the project debt is guaranteed by the USDA, accelerating the timeline and financially de-risking the project to final investment decision.
"Velocys has engaged the global leading project finance bank, Sumitomo Mitsui Banking Corporation, as the lender of record and as its financial advisor."
The company said it would now initiate the final phase of the loan guarantee process, with the steps required under that process reportedly designed to identify and mitigate risk and complete evaluation of the project.
Those steps matched the "typical" development stages for biorefineries, Velocys claimed.
Work was already underway on Velocys' integrated technology demonstration with its strategic gasification partner ThermoChem Recovery International, and the Front End Loading (FEL-2) study with IHI E&C.
Velocys said it was aiming for its goal of completing all work packages required by the USDA 9003 Program, concluding commercial negotiations such as feedstock supply and offtake agreements, securing project equity funding, and reaching FID during the course of 2018.
"We have made strong progress in accelerating the implementation of the first stage of our strategy as we start to deploy the additional funds raised in May," said Velocys CEO David Pummell.
"Today's announcement builds on the deployment of our technology at ENVIA Energy's plant in Oklahoma City; technology that will be used in our first biorefinery."
Pummell said that, as well as the first plant, Velocys had identified other locations in the Southeastern US that could host plants with capacities totalling 100 million gallons over the next 10 years.
"This announcement represents an important step in the ongoing development of the integrated plant offer that we and our partners are developing for the renewable fuels market.
"We remain on track to secure a conditional commitment from the USDA and this would financially de-risk our first BTL project, creating an attractive financeable solution for project investors in what we intend to be the first of many repeatable plants."