Josh White Sharecast | 01 Jun, 2017
16:48
Tern appoints Ian Ritchie as non-executive chairman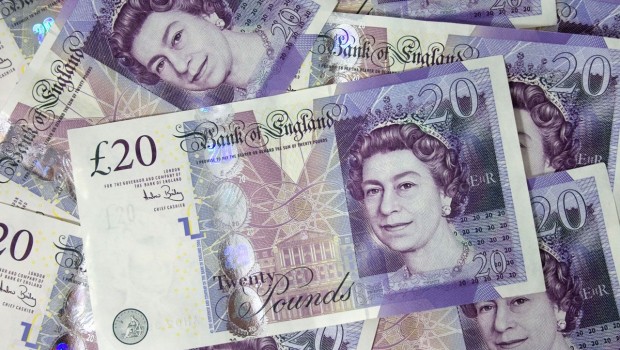 Internet-of-things specialised investment company Tern announced the appointment of Ian Ritchie CBE as its non-executive chairman on Thursday, with effect from 1 June.
The AIM-traded firm said Ritchie was bringing a "breadth of experience" and an "extensive" track record in the software industry, in which he had worked for more than 35 years.
His career to date spanned leadership roles in both growing and investing in technology businesses.
Ritchie had been chairman of AIM-listed cloud computing company Iomart Group,
during which time revenues rose from £8m to £89m, and EBITDA grew from a loss of £1.4m to a positive £36.6m.
He was also currently chairman of Computer Application Services and Krotos.
In addition, Ritchie had established and worked with a number of successful technology businesses.
Most notably, Tern said he founded Office Workstations, which it described as a "pioneer" developer of hypertext web browsing technology, building the business in Edinburgh and Seattle before selling it to Panasonic.
Ritchie had a "personal interest" in the development and commercialisation of technology businesses, having founded ScotlandIS, the trade association championing Scotland's digital technologies industry, as well as work with investment funds run by Northern Venture Trust and Pentech Ventures.
Tern said he was a Chartered Engineer and computer science graduate, and had received several honorary doctorates, including most recently from the University of Edinburgh.
Ritchie was a fellow - and past-president - of the British Computer Society, the Royal Academy of Engineering and the Royal Society of Edinburgh.
He was awarded a CBE in 2003 for his services to enterprise and education.
"I am delighted to welcome Ian to the board," said chief executive Al Sisto.
"We interviewed several strong candidates but Ian's extensive experience in the technology sector and in helping young companies grow made him stand out.
"Ian has an exemplary track record of working with management teams to deliver shareholder value and we look forward to working with him as we continue to deliver Tern's strategy."
Ian Ritchie himself said he was also "delighted" to join Tern, a company he said had an "exciting" market focus and opportunity.
"Tern is at an important stage of the development of its portfolio.
"The company is positioned in key high growth areas and I look forward to working with the team to maximise these significant opportunities."