Surge in podcast listening sees AudioBoom boom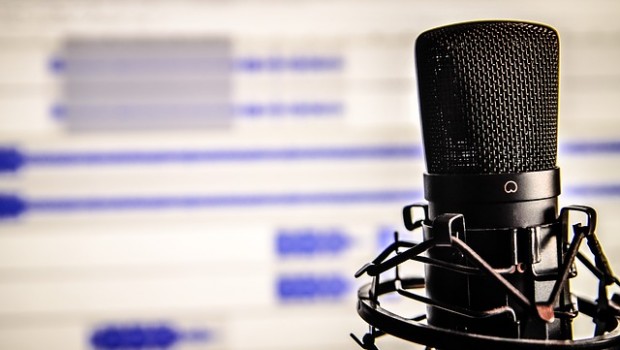 Podcast and spoken word audio-on-demand platform AudioBoom reported a 460% surge in revenue in its first half on Thursday, which was ahead of what was flagged in its previous trading update on 7 June.
The AIM-traded firm said highlights of the six months to 31 May included the acquisition of natural language processing and artificial intelligence development company SONR News for £1.43m in February.
The company raised £5.3m during the half, before expenses, which it said would support technology investment, content acquisition and working capital during a period of "significant growth".
Net cash as at 31 May stood at £3.25m, and the company reported continued growth post period end, trading in line with market expectations for the year, with more than £4m in bookings and billings for 2017 as a whole including first half revenues already booked.
Looking at its key performance indicators, AudioBoom said total unique file requests in the first half were 325 million, up from 247 million year-on-year, with monthly unique users surging to 81 million from 34 million.
Total first half available ad impressions were 789 million - a significant improvement from 188 million at the same time last year.
AudioBoom's content partner channels increased to 11,843 in the half, from 8,115, while its 'brand advertiser' count grew to 106, which the board said was "significantly ahead" of its last trading update in June.
"I am delighted to report that H1 has been a period of rapidly improving financial results and KPIs and that the group has continued its accelerated growth post period end," said AudioBook CEO Rob Proctor.
"We are now delivering on our potential and are well positioned to lead our emerging industry on the international stage with a strong balance sheet to fund the business through to profitability."
During the period, Audioboom integrated its programmatic advertising back-end systems with media and advertising agencies, ad networks and demand-side platforms, including Starcom, Blue 449, Adswizz, BlogTalkRadio, TargetSpot, AdWave, Comcast, TradeDesk, AppNexus and MediaMath.
It said programmatic advertising now accounted for around 5% of revenues, although that was expected to increase "significantly" going forward given the now-completed technical integrations.
The majority of the balance of revenue came from 'in-read' advertising, which is in-programme advertising read by the presenter.
AudioBoom also successfully launched its own schedule of higher gross margin original content under the brand name AudioBoom Originals Network (AON) during the half, saying it now had an "extensive and valuable" slate of original content in production, with planning for the rest of 2017 and 2018 "well underway".
Notable podcasts under the AON banner included Hip Hop Saved My Life, The 45th and the newly launched 'It's Happening' with Snooki & Joey, which debuted in the second position of the iTunes podcast charts.
It also re-signed one of the world's largest podcasts, Undisclosed, which is to be rebranded as an AON production.
"Audioboom has focused on its original content production during this period, which is vitally important as we look to create our own IP and increase our overall gross margins," Rob Proctor explained.
"Additionally, we have placed emphasis on our ability to deliver programmatic advertising campaigns which, given PWC's latest industry report showing a sharp rise in programmatic audio revenues, means that we are once again ahead of the curve and well positioned for future growth."
Since the period ended, AudioBoom launched a monthly subscription service costing $9.99, designed for smaller podcast creators or those whose content did not carry advertising.
It also pointed to independently commissioned research, published by Edison, which highlighted the "growing size and profitability" of the global podcasting market
A survey of more than 8,000 listeners by AudioBoom also reportedly revealed that the average listener aged between 25 and 44 was listening to podcasts for an average of two hours a day.
"I believe that our overall strategy of content acquisition, content creation and media sales is being further validated by the rapid rise in voice activated, hands free, screen free, internet search requests via digital home assistants, such as Amazon Echo and Microsoft's Cortana," said CEO Proctor.
"ComScore estimates that 50% of all internet search requests are going to be voice activated by 2020 and logically, if the search request doesn't have a screen or a keyboard, then the results and associated content must be delivered back to the user in audio.
"Given AudioBoom's ever expanding list of content partners and content library, combined with our natural language processing insights, we are ideally placed to be a leading player in this next evolution of the internet."