Ikaba Koyi Sharecast | 10 Aug, 2017
13:11
Strategic Minerals boasts of improvement in cash balance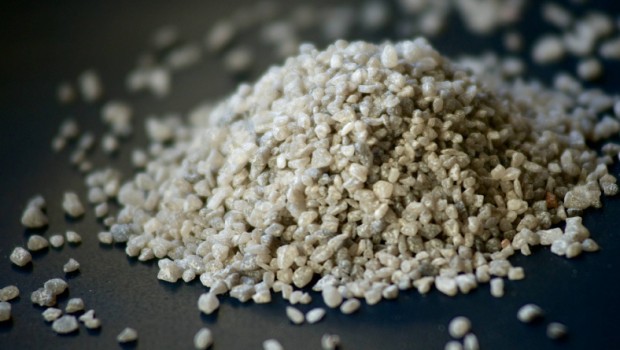 Strategic Minerals, the diversified mineral company, boasted on Thursday of an improved cash balance after bringing a new client onboard as management set itself the target to reach a market capitalisation of $100m.
Problems with the road transport of the company's two major clients meant that its newest one, which had prepaid for sales in June, ended up bolstering Strategic's second quarter cash position but not its sales.
Thus, the company's cash balance at 30 June stood at $1.36m, up from from $0.70m at the close of the first quarter.
Alan Broome, the non-executive chairman of Strategic Minerals, said: "the cash balance at the end of June highlights the commencement of the new customer contract at Cobre. This reinforces our view that 2017 is likely to be materially profitable and we are excited about SML's potential for increasing earnings and profitability".
However, resolution of those transport bottlenecks saw the sales tonnage from that client in June pushed into July, resulting in record monthly domestic sales of $486,56.
During the second quarter, Cobre also received a final rail settlement payment of $175,000, which further boosted its cash balance.
"With sizeable cash flows and receipt of the final rail settlement payment, the Company has a healthy cash balance [...] Given the level of profitability being currently generated from the Cobre project, these balances are expected to build throughout the year despite committing funds to development projects."
Profit margins were maintained at around 50% for the six months to June 2017.
During the quarter, Strategic also completed the acquisition of Central Australian Rare Earths also known as CARE, which it deemed "desirable" from both a value perspective and due to management's desire to control the pace at which development is progressed.
"With further strong performance at Cobre and sales ensuring that the Company is cash generative, the Company took the opportunity to acquire the balance of
CARE and to push ahead with self-funded exploration at both Redmoor and Hanns Camp, as well as actively considering new projects", the company added.
Regarding Strategic's long-term development, the board unveiled that it had "adopted a target of achieving a £100m market capitalisation within this five-year time frame.
In line with this target, the board is reviewing the potential to issue further options as a profit sharing incentive".
Strategic Minerals also highlighted how it was continuing "to establish itself as a viable, long-term, global minerals company with a diversified portfolio".
Shares were up 4.60% to 2.27 by 10:10 BST