Small cap news round-up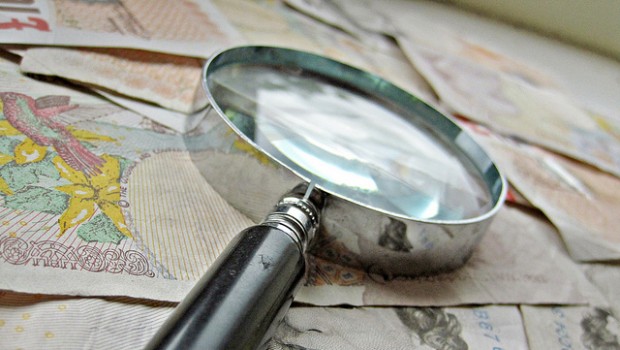 Real Estate Investors' shares are up almost 2% after it posted a rise in EPRA net asset value per share, as its full-year pre-tax profit slipped lower.
Chief executive Paul Bassi said the year was one of excellent progress, despite an uncertain economic and political backdrop.
-
Shares in Michelmersh Brick are up almost 8% as investors liked its steady full-year pre-tax profit and dividend doubling with news of strong forward order committments.
"The Group sits in a well-defined segment of the UK brick sector; our high quality products set technical standards and our service levels are recognised by our customers," said chairman Eric Gadsden.
-
British designer and manufacturer of intelligent lighting and building control solutions, PhotonStar LED Group, announced on Monday that it was participating in the IBM InterConnect 2017 Cloud & Mobile Conference, between 19 and 23 March in Las Vegas.
The AIM-traded firm also announced the commercial availability of the 'halcyon' 'cloudBMS' product from 1 April.
-
Mkango Resources announced on Monday that it has entered into a memorandum of understanding with Metalysis to jointly research, develop and commercialise novel rare earth metal alloys for use in three-dimensional printed permanent magnets.
The TSX and AIM-traded company said the MOU will combine Mkango's intelligence surrounding the performance characteristics and future global demand outlook for rare earth magnets with Metalysis' disruptive, solid-state process, which the board said could generate high margins from the manufacture of metal powders for markets including 3D printing.
-
Shares in Bushveld Minerals are up more than 20% after it signed a definitive sales and marketing agreement with Wogen Resources Ltd to assist with the financing needed to acquire a majority stake in Strategic Minerals Corp.
The Wogen financing comprised a $3m product prepayment as part of the acquisition debt package, and inventory and receivable financing of $6m to optimise the position of the operations of Vametco Alloys.
-
Investment manager AFH Financial Group is to raise up to £10m in order to fund acquisition opportunities and for general working purposes.
The company will raise the funds through a share placing of 175p per share, and if there is excess demand, chief executive Alan Hudson has agreed to sell up to 1m existing shares owned by him to raise about £1.75m.
-
Shares in CAP-XX are down almost a fifth after it turned in an 18% slide in first-half total revenue, a wider pre-tax loss and said its full-year trading performance should be in line with current market expectations.
"Total Revenue of A$1.35m was down 18% on the corresponding half year, largely due to a disruption of supply due to a process change at a key raw materials supplier," it said.
-
Management software provider NetDimensions is to de-list from AIM after it accepted a takeover bid from technology firm Learning Technologies Group.
The Hong Kong-based company confirmed on Monday that its shares will cease to trade on AIM on 19 April and admission of its shares to trading will be cancelled without the need of shareholder approval.
-
Music and audio products company Focusrite updated the market on its trading on Monday, reporting that in the first half of the year "good progress" was made in both the Focusrite and Novation divisions and in all three reported regions, particularly in the board's important US market.
The AIM-traded firm said as a result, revenue was now expected to be approximately £32m for the six months ended 28 February 2017, up from £25.9m in the same period last year.
-
Shares surged in Bos Global on Monday after the workplace software company announced it will buy a 40% stake in Call Design, an Australia-based call centre provider, for cash and shares.
The AIM-listed company will be the 40% interest for £280,000 in cash, funded through drawdowns on its existing convertible loan note facility, and the issue of 5.04m Bos shares at 50p worth £2.8m.
-
SalvaRx Group is to invest $1m in Rift Biotherapeutics, a US biotechnology company that develops antibodies for use in oncology.
Following the investment, the company will hold about 30% stake in Rift, including new shares issued on the $90,000 loan already provided to Rift.
-
AIM-listed investor Kubera Cross-Border Fund is to sell its stake in Indian technology provider Planetcast Media Services for 1.47m Indian rupees ($22.5m), subject to regulatory consent which is expected to take several months.
A global private equity firm has agreed to buy the stake from the company's subsidiary, Kubera Cross-Border Fund Mauritius for 1.47m Indian rupees, which is equivalent to 41.9% of the company's net asset value at the end of last June.
-
Shares surged EVR Holdings on Monday after it announced it will create virtual reality music content for Universal Music Group's artists who include the Rolling Stones, the Weeknd, Lana Del Rey and Florence + the Machine.
The AIM-listed company's subsidiary MelodyVR signed a multiyear agreement with UMG's subsidiary UMG Recordings Services to create and distribute virtual reality content featuring UMG's artists from its record labels including Def Jam, EMI, Island, Polydor, and Virgin EMI.
-
Clean energy company ITM Power has welcomed the government's new funding programme for the roll-out of hydrogen vehicles.
On 18 March, the government launched a £23m fund to accelerate the take up of hydrogen vehicles and roll out more infrastructure.
-
Sterling Energy has narrowed its full-year pre-tax loss on lower revenue and total administrative expenses.
Production, net to the company from the Chinguetti field, averaged 279 barrels of oil per day (bopd), down from 310 bopd a year earlier.
-
Integrated e-learning services and technologies provider Learning Technologies Group's offer for enterprise talent management software platform provider NetDimensions was all but a done deal on Monday morning, as it was declared unconditional in all respects, save for admission.
On 21 February, Learning Tech made an offer for the entire issued and to be issued share capital of NetDimensions.
-
End-to-end mobile advertising platform provider Taptica announced its full year results for the 12 months to 31 December on Monday, with revenue increasing by 66% to $125.9m.
The AIM-traded company said gross profit more than doubled to $46m, with an improvement in its gross margin to 36.5% from 27.8%.
-
Redcentric provided a regulatory update to the market on Monday, advising that the Financial Conduct Authority had commenced an investigation following the historic overstatement of net assets and profits.
The AIM-traded firm had described the historic overstatement activity in announcements on 7 November, and 13 and 23 December 2016.
-
Shares in AIM-quoted Pipehawk are up almost 5% after it reported a reduced first-half pre-tax loss on improved revenue.
Turnover was £2.99m, up from £2.36m, and pre-tax loss was £180,000, less than the prior year's loss of £449,000.