Seeing Machines's 2H sales accelerate, full-year results seen ahead of forecasts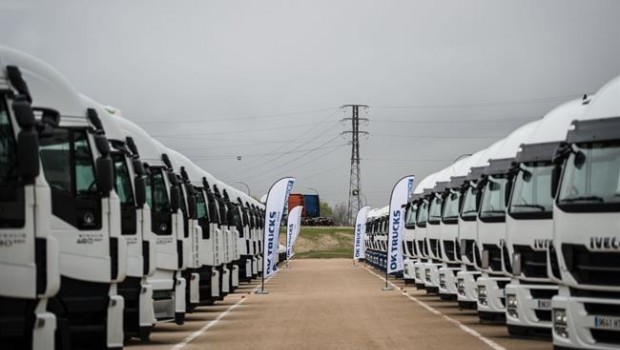 Seeing Machines, an industry leader in computer vision technologies announced Tuesday it was set to beat full-year earnings forecasts thanks to other income accruals and bumper Fleet sales growth.
The company more than doubled its 2016 revenues on a like-for-like basis thanks to an accelerated momentum throughout the year, with second half sales more than 250% ahead of the first six months'.
Total sales revenues for the year to 30 June was in excess of AUD13m.
Both direct sales and new distribution agreements led to significant growth across the fleet business, which alone reported two and a half times more sales than it did in 2016. The firm also projected a further increase in 2018 thanks to new telematics partner channels.
Total contract value across the division soared from AUD7.9m at the end of last year to AUD36.5m in 2017, for growth of 360%. More than AUD22m of that amount has yet to be recognised as revenue, with almost half of it to be included in 2018 revenues and the remainder to be counted over the next two years. The company estimated the annual addressable market opportunity for the fleet wing exceeded AUD1.5bn within five years.
Automotive sales also grew strongly posting a year-on-year rise of 50% jump on the back of development payments and funded engagements with leading original equipment manufacturers and tier 1 firms. In 2017, the company secured sourcing contracts for eight production vehicles, including the world's first "hands-free" semi-autonomous car, which was expecetd to launch later in 2017.
As the market develops, the company anticipates lifetime revenue of as much as AUD10m from smaller automotive project wins, and as much as AUD25m on larger programs with the market opportunity for the company projected to exceed AUD1bn per year within seven years.
Seeing Machines CEO, Mike McAuliffe commented: "These results show the strong traction in our core transport business segments and are a testament to the hard work of the entire team. We are confident that our leading technology platform being adopted by our rapidly growing customer base will continue to fuel our growth. It has been a break-through growth year for the Fleet business which achieved widespread market recognition of the effectiveness of our pioneering Guardian solution.
"We are excited by our product progress and market reception to our leading FOVIO DMS platform in the rapidly developing Automotive market and the developing engagements with market leaders in Aviation and Rail. We are building the Go-To company for full-stack DMS solutions, Eye-tracking solutions and more broadly vision AI (artificial intelligence) human sensing and assistance solutions - which we believe will deliver exceptional growth and long-term value creation for our shareholders."
As of 0845 BST, shares were rising 8.33% to 3.25p