Samuel Heath & Sons reports satisfactory results, proposes 5.5p payout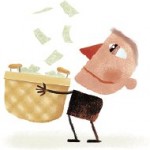 The quintessential English company, Samuel Heath & Sons, reported a "satisfactory" performance for the first half of the year ended 30 September 2017 on Thursday, while proposing an interim dividend of 5.5p per share.
The company's revenue was up at £7.377m from £6.635m for the comparable period of the previous year, while profit before tax fell by 5.6% to £687,000, following the drop in sterling after the Brexit referendum.
Exports, from sales globally, increased by 18% against the backdrop of "very patchy" markets, with some doing "much better" than foreseen and others worse.
That said, sales were described as generally weaker, especially in the UK market where the number of projects in the pipeline had declined significantly, albeit "not enormously".
"For the future, it is perhaps trite to say that we would prefer more clarity, but we would."