SalvaRx Group invests $1m in US biotechnology firm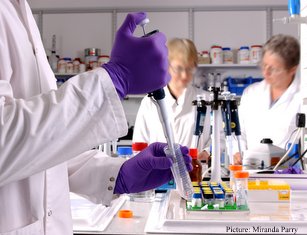 SalvaRx Group is to invest $1m in Rift Biotherapeutics, a US biotechnology company that develops antibodies for use in oncology.
Following the investment, the company will hold about 30% stake in Rift, including new shares issued on the $90,000 loan already provided to Rift.
SalvaRx will have the option to invest up to $1.5m further if Rift achieves certain development targets, and will also have the option to buy all outstanding shares in Rift in exchange for new shares in SalvaRx.
Rift develops antibodies implicated in the inflammatory tumour and tumours infiltrating the immune cells microenvironment, and it recently won the Boehringer Ingelheim Innovation prize, which included additional laboratory space at BioLabs San Diego, an incubator for biotech start-ups.
SalvaRx chief executive Ian Walters said that the company's collaboration with Rift will provide it with financing to finish preclinical development and will also augment its team with SalvaRx's clinical development expertise.
Dr Miguel de los Rios, Rift's founder and chief executive, added: "Our novel non T-cell based immunotherapy targets offer complementary approaches to the current standard of care in immuno-oncology. We are researching the anti-tumour activity of our immunotherapy and potential utility with standard of care agents such as Opdivo, Keytruda, or Tecentriq. "