Salt Lake Potash contracts Amec for Goldfields pilot plant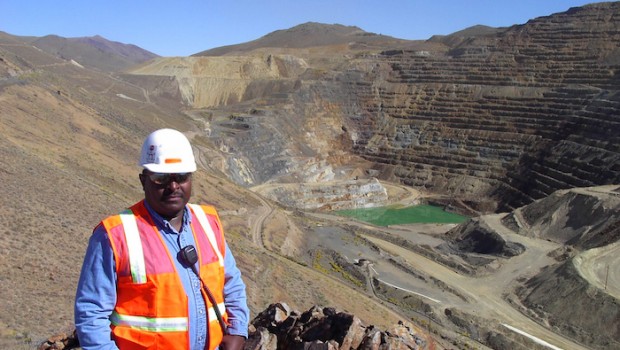 Salt Lake Potash announced to the market on Thursday that Amec Foster Wheeler had been appointed to prepare an analysis of the alternatives for the company to construct a pilot plant at the Goldfields Salt Lakes Project, intended to be the first salt-lake brine sulphate of potash (SOP) production operation in Australia.
The AIM-traded firm said a pre-feasibility study (PFS) on the full-scale production model was continuing, and the pilot plant would form a part of the feasibility study process.
Salt Lake said it has been in discussions since last year with a range of international industry SOP and specialist fertiliser producers and distributors, including several global market leaders, about the optimal way to realise Salt Lake's potential in the global SOP market.
"Based on those discussions, the company has formed the view that the appropriate path forward is to initially construct a pilot plant to demonstrate the technical and commercial viability of brine SOP production from the Goldfields Salt Lakes Project, before expanding the plant to long term optimal production levels on a staged, modular basis," the board said in its announcement.
"AMEC [has] been engaged to initially consider a 20,000-40,000tpa pilot plant processing only brine feed drawn from the near surface measured resource."
The company said it believed the advantages of the pilot plant approach were numerous, including proof of concept for SOP production from salt-lake brines in Australia.
"This will substantially de-risk the full-scale project, with commensurate improvement in financing costs and alternatives.
"While substantial salt-lake brine production of SOP is undertaken in China, Chile and the US, it is new in Australia and overseas production models need to be tested and adapted for Australian conditions."
Another advantage was the refinement of design and costing of engineering elements at a pilot plant scale may result in "considerable cost savings" at a larger scale.
"Market acceptance of a new product in conservative agricultural markets is best achieved progressively and in conjunction with existing, established partners.
"It is important to establish Salt Lake's products as premium, sustainable nutrients in the key long term markets and staged production increases are the best way to achieve this objective."
Salt Lake added that a pilot plant would offer an accelerated pathway to initial production, with limited infrastructure requirements and a faster, simpler approval process.
"The pilot plant is intended to operate for 12-24 months to establish parameters for larger scale production, and the company's objective is to commence construction in 2017, harvesting first salts in 2018."
The final advantage, according to the board, was the "relative ease" of financing a pilot-scale plant.
"Initial indications are that a Pilot Plant of this scale would cost up to $35m.
"While the pilot plant's principal objective is to prove the technical concept, the company intends for it to still be cashflow positive," the board explained.
Whist economies of scale for a pilot plant were limited, Salt Lake said the Goldfields Salt Lakes Project's considerable location and infrastructure advantages would be important in sustaining its economic parameters.
"Several of the global SOP industry parties have expressed a keen interest in partnering with Salt Lake to market and distribute pilot plant production, as well as to provide technical and financial assistance in design and construction of the plant.
"Those discussions are ongoing however, Salt Lake notes that the discussions are incomplete and there is no guarantee the discussions will result in any firm offtake, technical or other arrangements."