RhythmOne expecting bumper first half amid acquisition spree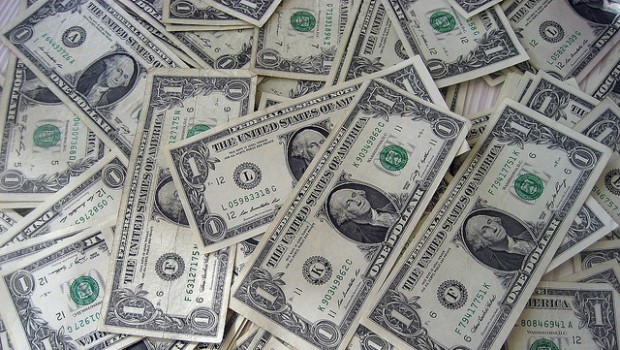 RhythmOne updated the market on its expected performance for the half year to 30 September on Tuesday, reporting revenues of between $112m and $114m, up from $67m in the first half of the 2017 financial year, which the company said was driven by "programmatic platform growth".
The AIM-traded firm said that during the period, it successfully executed against three key objectives it set forth at the start of the financial year - growth of programmatic platform revenues; the integration of recent acquisitions, with performance in line with management plan; and continued profitability on an adjusted EBITDA basis.
Performance for the half was expected to be in line with management expectations across key metrics, the board claimed.
It flagged a gross profit margin of approximately 38.0%, up from 35.4% from continuing operations year-on-year, with adjusted EBITDA of between $1.5m and $2.0m, swinging from a first half loss of $2.6m in the prior year.
"The company expects cash on hand and marketable securities to total approximately $37m as at 30 September," the board said in its statement.
"This includes net cash used of around $20m relating to the RadiumOne acquisition cash consideration and working capital, $7m used in broader group operating activities to fund a first half working capital investment - driven by increased revenues and in line with normal seasonal working capital trends, $6m in exceptional charges related to acquisition and restructuring charges and $5m in capitalized development and capital expenditures as a result of continued investment in infrastructure and platforms of the newly combined entities.
"The company expects to recover a majority of the first half working capital investment and also anticipates to realize the benefit of around $5m of the acquired RadiumOne working capital in the second half of the financial year."
During the period, RhythmOne continued to build and scale its industry leading programmatic platform, the board explained, which now served as the company's principal growth engine and infrastructure to integrate acquisitions - on both supply and demand sides of the value chain.
Across the business, the period saw a "significant rise" in volume of 124% year-on-year, coupled with an as-expected corresponding drop in fill rate, in line with rapid volume growth.
During the half, inventory also saw a strong year-on-year increase in pricing of 74%, driven by the monetisation of high-value, high-impact and high-margin video and rich media inventory, and the packaging of premium inventory through turnkey private marketplaces - with substantial data and quality overlays.
RhythmOne said the integration of Perk served to enhance its differentiated audience offering, available to programmatic demand partners through the company's unified platform.
In addition, it said the integration of RadiumOne was on track.
With respect to RhythmOne's release on 5 September, announcing its definitive agreement to acquire YuMe, the company said it remained on track to close that transaction in the first quarter of the 2018 calendar year.
The YuMe acquisition was expected to accelerate the company's strategy to build a unified programmatic platform with unique audiences of differentiated quality at scale.
"We are pleased to have demonstrated achievement against our management targets - in terms of both revenue growth and demonstrated profitability," said RhythmOne CEO Ted Hastings.
"Based upon current revenue dynamics, we expect our unified programmatic platform to be the principal driver of our future growth."
Hastings said the company was "proud" to have built and scaled an industry-leading programmatic platform that ranked number one in the US and number two internationally in quality, and number four in size, which he said reinforced its position as an established ad-tech competitor with "significant" scale, "cutting edge" technology and "high quality" inventory.
"We are intensely focused on driving further efficiency in the business and our goal remains sustained profitability."