ReNeuron confirms breakthrough in cryopreserved candidate formulation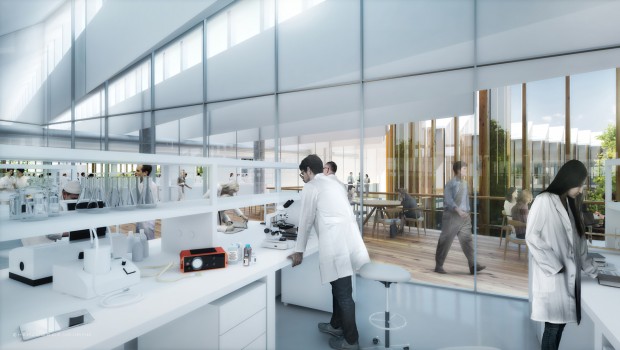 Cell-based therapeutics developer ReNeuron Group updated the market on its cell therapy development programmes targeting degenerative diseases of the retina on Friday, reporting that it had successfully developed a cryopreserved formulation of its human retinal progenitor cell (hRPC) therapeutic candidate.
The AIM-traded firm said the ability to cryopreserve its retinal cell therapy candidate at drug product level represented a "major step forward" for its retinal disease programme and mirrored the earlier breakthrough it achieved with the cryopreservation of its CTX cell therapy candidate.
It said the new hRPC formulation enabled the cells to be frozen for shipping and storage and easily thawed at the point of clinical use.
"This freeze-thaw modality enables a greatly enhanced shelf life for the product, lower prospective cost of goods and the capability to ship the cells for clinical and commercial application anywhere on the globe," its board said in a statement.
As a result of the development, ReNeuron said it would shortly file an application to the FDA seeking approval to switch from the fresh hRPC formulation to the new cryopreserved formulation for dosing of the third and final Phase I dose cohort of its ongoing US Phase I/II clinical trial in retinitis pigmentosa (RP) patients.
The study, which was being conducted at Massachusetts Eye and Ear Infirmary in Boston, was described as an open-label, dose escalation study to evaluate the safety, tolerability and preliminary efficacy of its hRPC stem cell therapy candidate in patients with advanced RP.
"The new hRPC formulation has also allowed an expansion of ReNeuron's clinical programmes in ophthalmology," the board explained.
"Firstly, subject to regulatory approval, we intend to expand the Phase II element of the ongoing Phase I/II clinical trial in RP from six to 20 patients in order to provide a richer data set from which to embark on a subsequent Phase II/III pivotal study."
In order to maintain patient recruitment pace and reduce reliance on a single clinical site, ReNeuron said it also intended to open up further US clinical sites to the study.
As a result of those changes, the board said it expected safety and tolerability data from the Phase I part of the RP study in the first nine patients later this year, with longer term safety data as well as efficacy readouts from the enlarged Phase II part of the study in the second half of 2018.
"Secondly, we intend to expand our hRPC retinal disease programmes into a further disease indication, cone-rod dystrophy (CRD).
"In contrast to RP, where the initial impact is a loss of rods leading to a deterioration in peripheral vision and night vision, CRD is a group of rare eye disorders associated with a loss of cone cells in the retina that initially results in deterioration of central visual acuity and colour vision."
ReNeuron said CRD frequently affected patients in childhood and had no cure, with the inherited orphan disease affecting roughly 1 in 40,000 people.
The board said the expansion of its ophthalmology programmes into CRD was part of a broader strategy to evaluate the efficacy of its hRPC therapeutic candidate across a range of genetic diseases of the eye.
It said it intended to file an application to commence a Phase II clinical trial later in the current year in patients with CRD, to be run alongside the Phase II part of the ongoing RP clinical trial.
"We are delighted to be able to report these very significant positive developments with our retinal disease programme," said CEO Olav Hellebø.
"The successful development of a cryopreserved formulation of our hRPC retinal cell therapy candidate enables an expansion of our clinical programmes in ophthalmology and also gives ReNeuron a significant commercial advantage in terms of prospective cost of goods and ease of use of a retinal disease therapy."
Hellebø said the expansion of its retinal disease programmes into cone-rod dystrophy and the enlargement of the Phase II part of the ongoing clinical trial in retinitis pigmentosa reflected its "strong belief" in the potential of the hRPC platform to benefit patients severely affected by retinal diseases, "where no effective treatments are currently available."