Rambler Metals and Mining cuts full-year guidance for saleable metal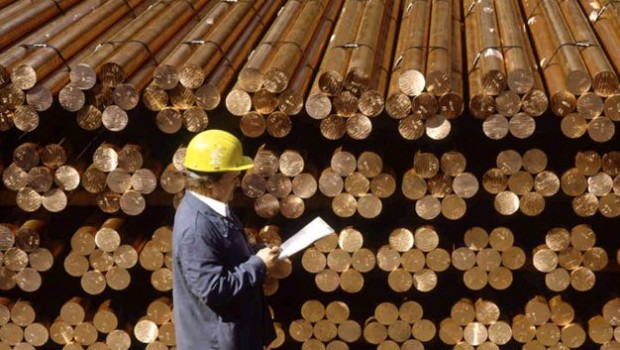 Rambler Metals reported softer revenues and profits over the latest three-month stretch when compared with a year ago, as development into the Lower Footwall Zone continued, although higher copper prices helped to staunch the flow of red ink.
The Newfoundland and Labrador-focused copper and gold miner also lowered its full-year guidance for saleable metal, despite which some analysts were sanguine as the company ramped-up output.
Versus the same period one year ago, AIM-listed Rambler reported a 16.2% drop in sales for the three months to 30 June to reach $6.94m
That was the result of reduced saleable metals volumes due to lower head grades offset by a higher price of copper and more tonnes processed, the company said in a statement.
During the reporting period, copper grade worsened from 1.79% to 1.41% and that for gold from 1.18 grammes a tonne to 0.67. In volume terms, saleable copper reached 2.4m pounds, down from 2.6m in the equivalent period of 2016.
Going the other way, the average price of copper lifted from $2.15 a pound to $2.56, while that of gold was steady at $1,255/oz..
The company also took down its full-year 2017 guidance for saleable copper to between 4,200 and 4,900 tonnes, down from a range of between 5,100 and 5,800.
Rambler also lowered its guidance for saleable gold from a range of between 4,440 and 5,100 ounces to between 3,900 and 4,700.
On a more more positive note, the company achieved a record level of production of 86,895 dry metric tonnes, which was up 15% from the prior quarter and 28.6% above the year-ago quarter's level.
As well, net cash direct costs per pound of saleable copper net of by-product credits were $2.44 a pound, compared with $3.39 for the prior three months and $1.86 in the second quarter of 2016.
Net cash direct costs were seen declining below $2.0 a pound once Phase II expansion of LFZ throughput hit a sustained rate of production of 1,250 metric tonnes per day - which was expected in the fall of 2017.
Analysts at ShoreCap described the outfit's latest set of results as "ugly" but said that was understandable as it was still developing into the Lower Footwall Zone.
"The company said that it is now expecting sustained production at 1.25ktpd during the fall of 2017. Assuming this is achieved, and if the elevated copper price environment holds, we would expect the H2 2017 financials to be significantly improved."