Plus500 hikes dividend as profits surge, special divi announced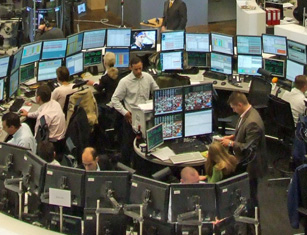 Shares in contracts-for-difference trading service provider Plus500 surged on Wednesday as it posted a jump in full-year profit, announced a special dividend and said revenues for 2018 are expected to be "significantly" ahead of market views.
In the year to the end of December 2017, net profit jumped 70% to $199.7m as revenue rose 33% to $437.2m. Active customer numbers increased 103% to 317,175 and new customers were up 136% to 246,946.
The company announced a dividend per share of $1.7 for the year, up from $0.9 the year before and said a share buyback of $7.5m was executed during the year. It also announced a special dividend of $0.6 per share.
Chief executive Asaf Elimelech said: "We are pleased to announce record annual results which have demonstrated the significant operational leverage inherent in our business model. Our continued focus on serving our customers' trading needs through product innovation and technology leadership, combined with our successful marketing activity, has led to strong new customer sign ups, reduced churn in the second half and increased customer activity.
"We continue to have a highly flexible business model, a lean cost structure and geographically diversified revenues and operations that help mitigate the impact of regulatory changes on our financial performance. Overall, we anticipate that the industry will consolidate around a smaller number of larger participants, of which we believe Plus500 will be amongst the leaders."
Plus500 said it now expects revenues for the year to the end of December 2018 to be "significantly" ahead of market expectations following record financial KPIs in the early weeks of the first quarter. In addition, it expects to broaden its global footprint and continue to diversify revenues including adding further new licences to those recently announced.
At 0900 GMT, the shares were up 8.1% to 1,276p.