People's Operator's £2.8m discounted fundraising hits shares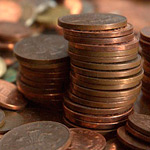 The People's Operator, the charity fundraising mobile virtual telephone network, plans to raise up to £3.2m to pay down debt and launch a new marketing strategy less focused on low-value UK customers.
TPO, the company set up by Wikipedia's Jimmy Wales to offer mobile phone users a means of contributing to charity with every month;s phone bill, said on Thursday that has conditionally agreed to issue 2.788bn new ordinary shares at a price of just 0.1p per share to raise a gross £2.8m. A shareholder meeting will be held on 22 December to vote whether to approve the fundraising.
Management, now led by new chief executive Sam Tillotson after he was promoted from chief operating offers, also have arranged to an associated conditional issue of 1.394bn warrants over ordinary shares. Each is exercisable in the six months following admission for two shares at a price of 0.2p per ordinary share.
TPOP plans to use the new cash to pay of £0.5m of outstanding liabilities and to implement its new marketing strategy.
The new marketing strategy is allied to the company's ethos of supporting good causes rather than simply being a low-cost mobile virtual network operator.
To this end, digital marketing agency 360i has been hired to help shift the UK customer focus away from the low-value UK historic contracts.
360i, which will be "rewarded on a results basis", will relaunch the TPO brand to refocus on the ability to "do good within the framework of an everyday medium".
However, the company is not doing good for its UK investors, who saw their share price fall 73% to 0.14p on Thursday. Three years to the month since floating at 130p, the shares have fallen an eye-watering 99.89%.