Pantheon Resources & Kinder Morgan ink contract for gas processing facility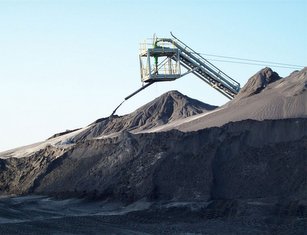 Pantheon Resources announced that contracts have been formally executed on improved terms with Kinder Morgan, the US's largest energy infrastructure company, to install and operate a 15mmcf/d capacity gas processing facility in Polk County, which was expected to significantly boost its cash flows.
In the same announcement it also provided a drilling update on its VOBM#4 well.
Instillation of the gas facility, which was modelled to generate over $1.5m per calendar month of free cash flow net to Pantheon, according to the company, was expected to commence in early August 2017 with first production from wells VOBM#1 and VOBM#3 seen in mid-September 2017.
If successful, VOBM#2 would also be hooked up for production following testing.
The AIM-listed company boasted that well VOBM#1 alone could generate $0.64m approximate free cashflow per month to Pantheon at today's pricing, taking into account the accelerated payback arrangement concluded last year and after royalties and production taxes.
This, the company believed, would generate sufficient cashflow to fund the projected cost of a Polk County vertical well within 4 months.
Running at full capacity and throughput - and on the same terms - the gas processing facility was modelled to generate more than $1.5m per calendar month of FCF net to Pantheon.
The oil and exploration company had working interest of 50%-58% in its conventional projects in Tyler and Polk Counties, onshore East Texas.
As an aside, the outfit said "burgeoning" activity in the Permian play in West Texas, some 800 miles distant, was resulting in significant lead times for securing equipment and crews in Tyler and Polk counties.
In its drilling update, Pantheon also said it was working to procure a suitable rig for the sidetarck of VOBM#4 well after cancelling negotiations for a previously agreed one due to quality concerns.
A successful flow test might have very positive read-across for the acreage surrounding the Wilcox at VOBM#4, the company said.
As of 1335 BST, shares of Pantheon were jumping by 17.09% to 58.25p.