Nektan's new gaming customer deposits surge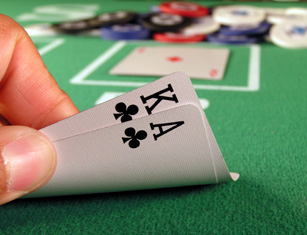 Gaming solutions and services provider Nektan announced on Thursday that although it had grown its net gaming revenue (NGR) by 88.4% to £3.9m in its first quarter of trading, it was unable to capitalise on the momentum gained at the end of its last financial year.
Nektan said NGR was down 6.6% in the three months leading to 30 September when compared to the £4.2m it had collected throughout the fourth quarter of its 2017 fiscal year.
However, the group did report a "significant increase" of 186% in first-time depositors (FTD) when measured against the previous year, although this was also a 5.4% drop from the end of Q4.
The firm said the figures showed it was attracting a "higher quality of player," and that a combination of seasonality and a higher payout ratio, along with the decelerated FTD rate, had led to the "modest decrease" in NGR.
Nektan, which primarily provides US casino-style mobile games, launched five new sites and added one new partner in the first quarter, bringing its brand count to 83 as it planned a further ten sites with four new partners before the end of its second quarter on 31 December.
On the whole, cash wagering saw a 125.3% year-on-year increase to £126.7m, or 5.2% against from the end of its 2017 trading year.
The company was hoping to announce its next platform deal for its B2B business by the end of November, saying its core Nektan Evolve technology would be used to deliver its mobile casino games platform to 23 countries, with the project's business partner taking responsibility for all localised licensing.
Interim chief executive Gary Shaw said, "Our strategy to leverage our core technology asset Evolve into further geographically diversified markets through platform licensing deals will see the business develop into one of the first gaming technology businesses with its platform live across three major continents."
As of 0900 BST, shares had advanced 3.85% to 27.00p.