Michelmersh Brick's shares rise after steady FY pre-tax profit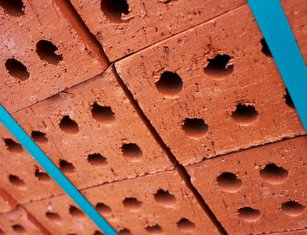 Shares in Michelmersh Brick are up almost 8% as investors liked its steady full-year pre-tax profit and dividend doubling with news of strong forward order committments.
"The Group sits in a well-defined segment of the UK brick sector; our high quality products set technical standards and our service levels are recognised by our customers," said chairman Eric Gadsden said in a statement.
"We continue to develop the business around our product offering and commitment to our customers," he said.
Turnover was £30.1m, from £29.1m, with pre-tax profit steady at £4.5m, from £4.5m. Dividend doubled again to 2p a share.
Michelmersh further reported strong forward order commitments, making it well-positioned for 2017 operational and financial performance.
"The UK construction sector is facing continued demands to provide increased residential output to meet the housing shortage," said Gadsden, who would be succeeded as chairman by Martin Warner.
"This will support demand for bricks alongside other products and the short and medium term prospects for our industry encourage investment. The Board will continue to evaluate industry opportunities as they arise," said Gadsden.
At 12:50 GMT, shares in AIM-quoted Michelmersh were up 7.42% to 61.5p each.