Metal Tiger elaborates on Thai plans for Kingsgate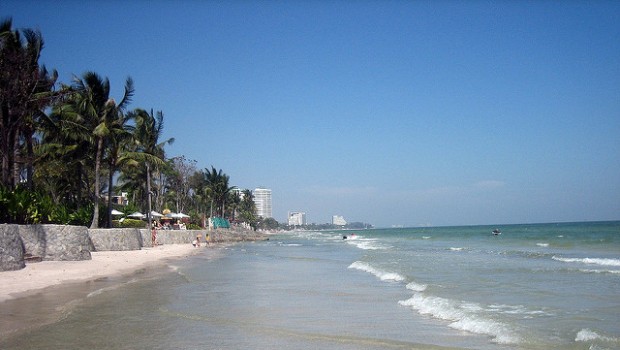 London-listed Metal Tiger said it has begun talks with the Thai government and potential new backers as it continued its dispute with Australian gold miner Kingsgate Consolidated ahead of a shareholder meeting in Sydney on 9 January.
Kingsgate sent a letter to shareholders overnight to try and win back support after AIM-listed Metal Tiger, which owns a 6.7% stake in the ASX-listed outfit, organised an emergency investor vote to replace the board of directors.
Kingsgate, which has been in a long-runnning dispute with the government of Thailand over the closure of its flagship Chatree gold mine in the country, said Metal Tiger has "no credible operating plan" and that its desire to take over the Thai negotiations could end "without any compensation".
"No mainstream lender would lend money to re-open Chatree after it has been arbitrarily closed", Kingsgate said in its shareholder letter, adding that the board would not be "competent" if it decided to borrow against the Chatter mine given its history.
"Although Metal Tiger has no definable plan, it almost certainly would resort to what it has done before, and issue hundreds of millions of shares to the point where your shares would have very little value."
Metal Tiger, which is led by former HSBC banker Charles Hall as chairman and former corporate financier Michael McNeilly as chief executive, said it has already begun talks with the Thai government about renewing the mining application for Chatree and expects the government to be "responsive" to the "positive proposals" made.
The proposed new board for Kingsgate, which includes experienced mining engineer Neville Bergin and veteran Aussie boardroom operator Dick Warburton as well as three Metal Tiger directors, believes "substantial value" can be created for Kingsgate shareholders through the mining of remaining gold reserves at Chatree and through the pursuit of exploration of highly prospective gold properties previously drilled by Kingsgate.
The proposed new board will also seek to negotiate favourable terms with the Thai government over the reopening of Chatree, "given the circumstances surrounding the recent closure, which may include a compensation claim for loss of earnings".
Metal Tiger said it has had "several meetings with highly credible financial advisors", who were "extremely confident" that once new mining, processing and exploration licences are obtained that debt can be obtained at competitive rate from a number of Asian banks and private debt funds. Furthermore, there have been expressions of interest from "sovereign wealth funds, private equity funds, major family offices and brokers" over conducting further due diligence "once the new board has been appointed, with a view of making a substantial equity investment".
The proposed board expects the restart costs will need to be higher than the US$50m estimated by Kingsgate, but Metal Tiger assured that proposed board intends "limit dilution of value for existing Kingsgate shareholders, including Metal Tiger".
"Equity finance will be required and this can be raised at both the asset and corporate level, subject to the most competitive financing terms. In addition, non-dilutive forms of financing will be solicited including gold streaming."