Magnolia to participate in seven new wells, 11 workovers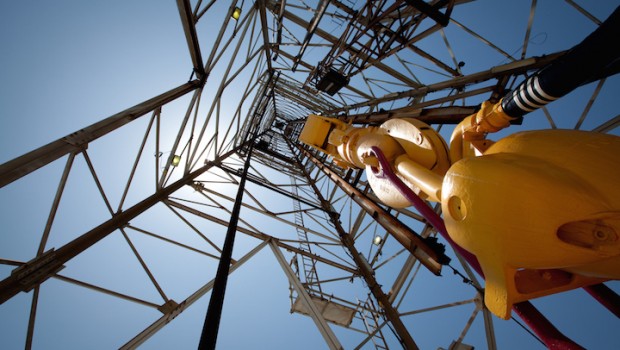 US-focussed oil and gas exploration and production company Magnolia Petroleum announced its participation in seven new wells in the prolific SCOOP and STACK plays in Oklahoma on Friday, including five increased density wells which are to be drilled on the same spacing unit as already producing wells, and are therefore deemed to have been significantly de-risked.
The AIM-traded firm said it was also participating in the workover of eleven existing wells, all of which are low cost and are expected to increase both the level of production and the estimated recoverable reserves for each well.
Of the seven new wells, Magnolia said the four Pauline wells are increased density wells targeting the Woodford Shale in Hughes County, Oklahoma.
It said those wells would offset two previously completed Woodford Shale wells - the Trinity-operated Clara 1-13/24H and Regina 1-25/24H.
Both the Clara and Regina wells have been and continue to be prolific producers, with the Regina well cumulatively producing 1.3 BCF to date, and currently producing at a rate of 1.7 MMCFD with a projected estimated ultimate recovery of over 7.3BCF.
The Clara well's cumulative production to date stood at 0.800 BCF,with its daily production currently 1 MMCFD and its estimated ultimate recovery over 3.5BCF.
Magnolia said the four Pauline wells would have a longer horizontal section in the Woodford Shale compared to the Clara and Regina wells, and therefore they have the potential to generate even larger reserves than either of the two initial wells.
The company added that all 11 workover wells are or have previously been producing.
Adding an artificial lift to each well, either by installing a pumping unit or plunger lift, was expected to lead to an uplift in production and an upgrade to reserves which would be reflected in future reserves reports.
"We are encouraged by the number of new proposals we are receiving to drill alongside established operators," said Magnolia CEO Rita Whittington.
"In our view, this provides further evidence of a pick-up in activity and sentiment in the US onshore sector, as highlighted by a more than doubling in the latest Baker Hughes oil rig count to 712 from 318 a year ago.
"It also validates our strategy to focus our lease acquisition strategy on prolific plays, such as the SCOOP and STACK in Oklahoma, where the economics of drilling are attractive in the current oil price environment."
Additionally, Whittington said all seven wells were deemed to be low risk due to either being drilled on the same spacing unit as an existing producer or as a result of Magnolia's share of the drilling costs being fully carried.
"Working over an existing well provides a low cost, low risk opportunity to increase production rates and recoverable reserves," Whittington added.
"In a low oil price environment, this is an attractive proposition for operators and with a portfolio of 157 producing wells we expect to participate in additional workovers going forward."
Workovers have positive implications for the overall level and value of the company's proven developed producing reserves, which were recently independently valued at $4.3m, Whittington explained.
"At this level, the value of our PDPs already outstrips our current market capitalisation.
"Workovers therefore have the potential to increase the already strong asset backing behind the company."