Josh White Sharecast | 16 Feb, 2017
12:28
Jarvis Securities beats chairman's pessimism in full-year results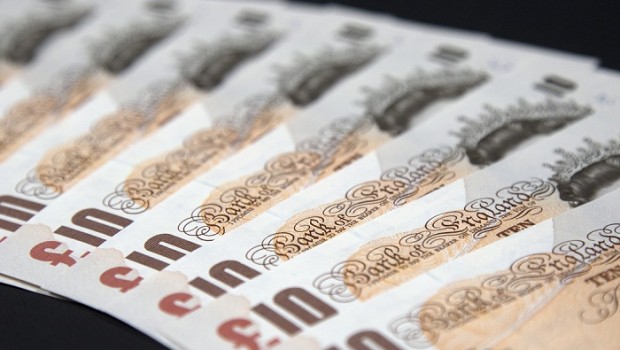 Jarvis Securities posted its final results for the year to 31 December on Thursday, with revenue from continuing operations rising to £8.32m from £7.61m in the prior year.
The AIM-traded company reported a profit before tax of £3.64m, up marginally from £3.39m in 2015, with a final profit of £2.91m - another marginal rise, from £2.72m.
Basic earnings per share stood at 26.45p, up from 24.46p, while diluted earnings per share were 26.38p, rising from 24.39p at the same time a year earlier.
"Last year I urged a sense of caution over the short-term performance of Jarvis, whilst highlighting that over the medium to long term the business was positioned to do well and would benefit significantly once interest rates rose and market activity increased," commented chairman Andrew Grant.
"I am happy to report that my short-term pessimism was overdone.
"During 2016 we saw a dramatic improvement in market conditions compared to what we experienced in the latter half of 2015."
Grant said the catalyst for this was the Brexit result, with investors cautious prior to the vote with many fearing a vote to leave the EU could result in a significant fall in equity prices.
"Once any decline failed to materialise trade volumes increased throughout the remainder of 2016, and are being sustained at those levels at the time of writing.
"Whilst the FTSE 100 has recently set record highs, our own share price has remained below the highs of 2014.
"This has however provided an opportunity to purchase more of our own shares to hold in treasury."
Although the Jarvis share price had not fully recovered to the levels of 2014, Grant said the firm had another record year, and ignoring the special dividend paid out in 2015, it increased dividend payments by 6%.
"We have adhered to our stated policy of distributing two thirds of profit after tax but cash reserves in the business continue to build up.
"Going forward therefore the board may flex this policy such that we pay out at least two thirds of profits as dividends - further announcements will be made as appropriate."
Looking into 2017 and beyond, Grant said he was confident the company would continue to grow and further improve its financial results.
"Market conditions are currently excellent for our own retail client activity, we have a strong pipeline of new Custodian and Model B business, and cash under administration is at record levels.
"Even modest increases in interest rates which now seem as though they may materialise in the shorter term will significantly increase profitability."