ITM Power welcomes government's hydrogen vehicle programme funding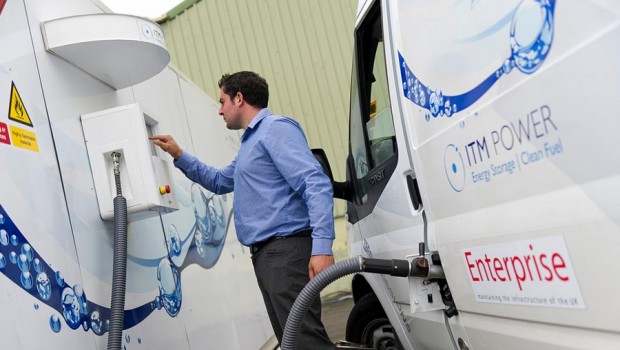 Clean energy company ITM Power has welcomed the government's new funding programme for the roll-out of hydrogen vehicles.
On 18 March, the government launched a £23m fund to accelerate the take up of hydrogen vehicles and roll out more infrastructure.
ITM Power chief executive Dr Graham Cooley said: "This important new UK government funding programme supporting the roll out of hydrogen vehicles is a welcome step and shows a commitment to tackling inner city air pollution.
"The increasing momentum generated by the introduction of Toyota, Honda and Hyundai hydrogen fuel cell electric vehicles into the UK is set to continue as a result of this significant infrastructure funding."
The AIM-listed company currently has £17.41m of revenue under contract and £7.04m in the final stages of negotiation, making a total pipeline of £24.45m.
This summer hydrogen fuel providers will be able to bid for funding in partnership with organisations that produce hydrogen vehicles to help build high-tech infrastructure such as fuel stations.
The government will match funding for successful bidders as part of its plans to cut carbon emissions, improve air quality and deliver economic opportunities for the UK.
Shares in ITM Power were down 1.43% to 17.25p at 1328 GMT.