Gfinity's Elite Series first to include FIFA 18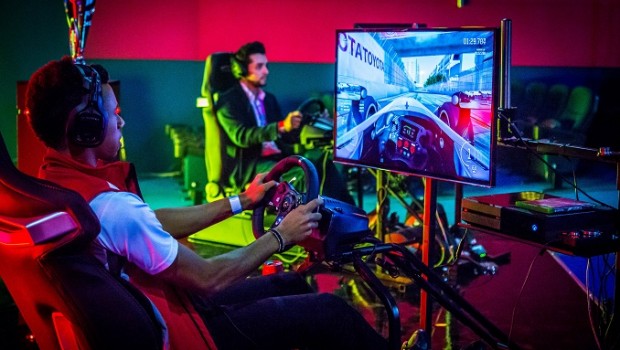 Esports entertainment group Gfinity announced on Wednesday that its 'Elite Series' will become the first esports competition to include the 'EA Sports FIFA 18' title in its schedule, when season three of one of the world's premier esports competitions begins in March 2018.
The AIM-traded company said the Elite Series would also become an accredited official FIFA 18 Global Series qualifier as the game's published, Electronic Arts, brought competitive FIFA to millions of fans around the world through the EA SPORTS FIFA 18 Global Series.
That series was designed as a precursor to the FIFA eWorld Cup 2018 - the official 'world cup' for FIFA 18 taking place in August next year.
"Gfinity is the first esports company to secure an EA SPORTS FIFA 18 Global Series licence and we are excited to build on our long-standing relationship with EA," said Gfinity chief executive Neville Upton.
"The addition of the hugely popular FIFA 18 to our game lineup adds a very enticing dimension to the Gfinity Elite Series."
Upton said FIFA was one of the most requested games by Gfinity's teams, players and fans, adding the company would create "very engaging competition and content" for the community.
"The Elite Series is growing rapidly week-on-week and the addition of FIFA will only help to accelerate this growth and with it increased commercial opportunities.
"The upcoming season of Challenger Series is set to be the most competitive to date as we welcome new pro gamers to the tournament."
Gfinity said FIFA 18 remained one of the world's most played and watched competitive gaming titles, with the FIFA series having sold over 150 million copies globally and boasting more than 200 million matches each week.
Its board said it believed the inclusion of FIFA 18 in the Elite Series would bring both an "exciting new dimension" to the competition, and accelerate commercial opportunities from potential sponsorship and advertising revenue for both the Elite Series and Challenger series.
Aspiring competitive FIFA players would be able to showcase their skills when the Gfinity Challenger Series begins in January.
The top 40 ranked players at the end of the six-week Challenger Season would become eligible for the 'Elite Draft', and have an opportunity to be selected by one of the Elite Series professional franchises to take part in the Elite Series in March 2018.
"We are excited to be welcoming the Gfinity Elite Series into the EA SPORTS FIFA 18 Global Series," said FIFA's competitive gaming commissioner Brent Koning.
"As we continue to engage millions of FIFA players in the community, and attract viewers from all around the world, this year will be truly special as we see the best from the Elite Series on the road to the FIFA eWorld Cup 2018."