Josh White Sharecast | 13 Jul, 2017
14:46
Genedrive posts solid revenue growth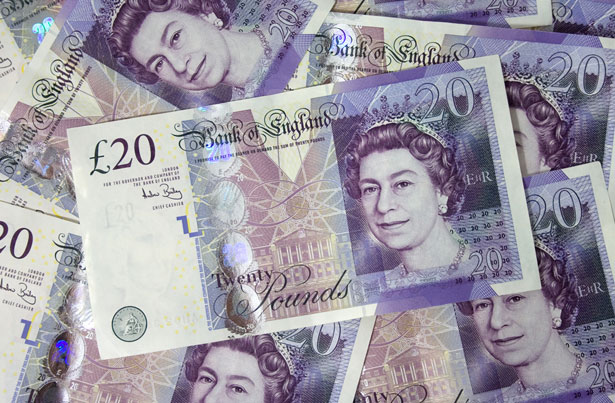 Near-patient molecular diagnostics company Genedrive said group revenue in its full year was up at £5.8m, against £5.1m in the prior year, with diagnostic-related revenue of £3.2m compared to £3.1m.
The AIM-traded firm said in its trading update on Thursday that services revenue in the 12 months to 30 June was £3.2m, compared to £3.1m a year earlier.
It reportedly closed the period with cash of £5.1m, up from £1.1m year-on-year, but down from an unaudited cash position of £5.7m on 31 December 2016.
The second-half cash flows benefitted from the receipt of a £0.8m tax credit as part of HMRC's research and development tax relief programme, the board said.
The company submitted its 'Genedrive' HCV ID kit for CE IVD certification in March, and had since been working closely with the certification body to achieve registration.
Its board said it expected to update the market on its CE status and commercialisation plans for HCV in the near future.
"We have continued the good progress made in the first six months of the calendar year and continue to work towards realising the proven potential of the 'Genedrive' platform across several value creating opportunities," said chief executive officer David Budd.
The group's contracts with the US Department of Defense and the Centre for Environment, Fisheries and Aquaculture Science (Cefas) continued to progress "well", the board added, and in the year those contracts drove the sales growth in the group's diagnostic-related revenues.
As it previously announced there had been an issue with the mTB sample preparation process, and Genedrive had worked to resolve the situation which was related to a supplier component.
The company said it was now engaging with its local commercial partner to access field-based customers and assess the impact of the change, and until validated in the field, there was no additional short-term revenue expected.
It said the services business continued to contribute positively to the group's cash flow, and the firm expected that to continue in the short-term.
The company was continuing to assess how the business might best contribute to the group, including considering disposal options.
At present, none of the proposals submitted to acquire the services business had been deemed to be in shareholders' interests, according to the board.
"The forthcoming months will be significant for the company as there are a number of near-term milestones expected to be achieved, in particular for the 'Genedrive' HCV ID kit," Budd added.
"We look forward to providing updates as we deliver each step of the plan."