Faroe Petroleum issues $100m senior, unsecured bond in Nordic bond market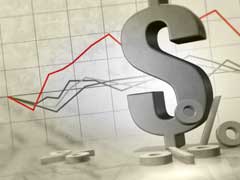 The independent oil and gas company, Faroe Petroleum, announced on Tuesday the issue of a $100m senior, unsecured bond in the Nordic bond market, in an attempt to strengthen the company's balance sheet.
According to the company the bond had a fixed coupon of 8%, payable semi-annually and a maturity date of 28 April 2023.
Settlement was expected on 29 November 2017.
The money raised would improve the company's existing cash, cash-flow generation and undrawn reserved based lending facility of $250m, providing the company with enhanced financial flexibility and optionality over the investment in its portfolio of assets, ultimately contributing to the company's production growth.
Danske Bank, DNB Markets and SEB acted as Joint Lead Managers and bookrunners for the bond issue, as Pareto Securities, Sparebank 1 Markets and Stifel acted as Co-Lead Managers, the company added.
Graham Stewart, chief executive of Faroe Petroleum commented: "I am delighted to announce the successful completion of Faroe's first ever unsecured bond, which has been completed on attractive terms and with a fixed coupon. This marks another important milestone in Faroe's evolution into a full-cycle exploration and production company. Alongside our existing financial resources, the maturing of our capital structure with the proceeds from this bond, will give us increased flexibility in investing in our excellent portfolio of assets."