EJF Investments declares third interim dividend of 2.4p per share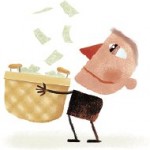 The directors of EJF Investments, a closed-ended investment outfit, have declared a third interim dividend of 2.4p per share for the quarter ending 30 September 2017.
The dividend would be payable to shareholders on the register from close of business on 27 October 2017 after the ex-dividend date on 26 October 2017 with payments to be made on 24 November 2017.
EJF added that shareholders could opt to receive their EJFI dividends in USD rather than GBP.
Two days before, the company notified shareholders it expected to use "substantially all" of its remaining unrestricted cash during the fourth quarter to carry out an investment.
Hence, it said it was considering the potential issue of zero dividend preference shares to raise further capital.
"In light of the attractive pipeline of potential investments which EJF Investment Manager LLC continues to see, the Company is exploring options to raise additional capital."