EasyHotel signs 25-year lease on Oxford property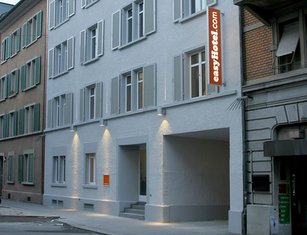 Budget hotel owner, developer and operator easyHotel announced on Wednesday that it signed a 25 year lease on a site in the city of Oxford, for the development of a new purpose-built easyHotel.
The AIM-traded company said the agreement remained subject to obtaining planning permission.
Located in Oxford's Summertown, which the firm's board described as a "premium" residential and shopping district less than two miles from Oxford city centre, the site was to be redeveloped as a mixed-use property.
A new purpose-built 180-room easyHotel would occupy the first and second floors of the property, and was expected to open in the second half of the 2019 calendar year.
High land costs and the lack of suitable, available sites had made Oxford a "very difficult city" within which to develop hotels, the board explained, with only 200 new hotel rooms having opened in the city in the last five years.
Oxford would be the Group's first leased site.
The hotel would be let on a 25-year fully repairing and insuring lease at an annual rent of approximately £1.2m.
EasyHotel said the hotel would be developed by 4Urban Consulting, through their investment vehicle GHSR LLP, in accordance with easyHotel's specifications.
4Urban were backed by the Bramall family, the board claimed.
As it had previously announced on 23 May, the board would only consider leased sites on a "limited and specific basis" for strategic locations where the acquisition of freehold or long leasehold interests did not meet easyHotel's investment return targets.
That would enable the company to increase the number of hotel rooms under its direct control and grow its earnings at a lower capital cost, while at the same time maintaining a risk-balanced approach to covering the group's future lease obligations.
The Oxford site would take easyHotel's pipeline of owned development projects to 781 rooms in addition to the 1,236 franchise rooms currently under development.
"Oxford is a premier business and tourist destination with over 7 million visitors per year," said easyHotel CEO Guy Parsons.
"The city has been on our target list for some time and we are pleased to have agreed terms on this new hotel, which will be the closest branded budget and super budget hotel to the city centre.
"The board looks forward to announcing further opportunities for the easyHotel brand as we expand our development pipeline."