Coal of Africa clears loan with equity conversion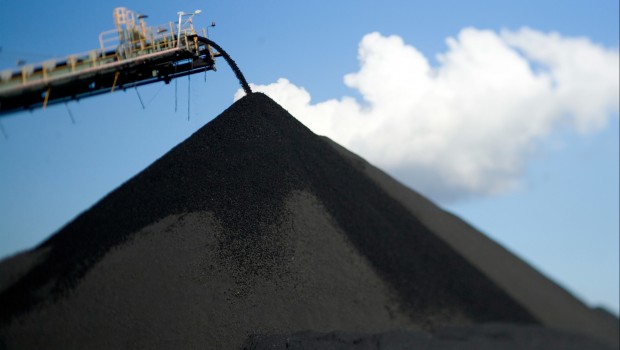 Coal of Africa announced on Friday that it received notice from Yishun Brightrise Investment requesting the conversion of a $10m loan to CoAL's ordinary share capital.
The AIM-traded firm had entered into a loan agreement with YBI during September 2015, pursuant to which YBI advanced an amount of $10m to the company, with the loan bearing no interest and only becoming repayable in limited circumstances.
During May 2016 Coal of Africa and YBI amended the terms of the loan to specify the conditions that would trigger the repayment of the loan.
"The long stop date for the conditions was agreed as 31 December 2016 and if none of these trigger events occurred prior to the long stop date then the loan would become convertible to equity," the board explained in a statement.
"None of the trigger events have been effected and the company will now convert the loan to equity at the agreed price of $0.04081 per share."
The total amount of Conversion Shares was confirmed to amount to 245,037,980, and the conversion into equity would occur in two tranches.
Coal of Africa's directors have 240,042,603 shares remaining under the general placement authority according the ASX listing rules, and would be issued with immediate effect.
The second tranche of 4,995,378 shares would be converted into equity once the general placement authority had been replenished by shareholders at the annual general meeting.
After the issue of both tranches, YBI will have a shareholding of 428,269,241 ordinary shares equating to 19.28% shareholding of the company.
"The conversion of the loan to equity holds great value to CoAL," said chief executive David Brown.
"It removes a large potential cash outflow from the company's cash flow projections and strengthens the solvency ratio as it allows CoAL to focus its expenditure on the development of its assets instead of repaying debt.
"This leaves the company with only one outstanding settlement to Rio Tinto by June 2017."
Brown said the outstanding balance to Rio Tinto related to the acquisition of the Greater Soutpansberg Assets in the Limpopo province and formed part of the company's long term development strategy.
"The conversion of the loan once again shows the strong support of CoAL's shareholders to the long term value of its assets and its commitment to their development."