Bacanora Minerals agrees 20% placing, lithium offtake deal with Japanese investor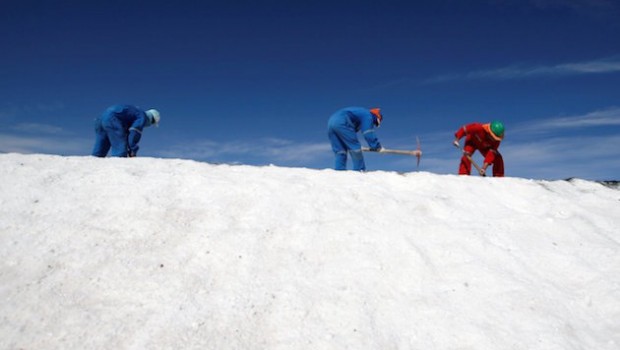 Bacanora Minerals has sold a large chunk of shares and agreed an off-take deal with an overseas institutional investor as it seeks to develop its lithium project in Mexico.
The AIM- and TSX-listed company sold a 19.9% 'cornerstone' stake to China's NextView Capital at a price of 94.53p per share to raise £31.2m.
Funds from the placing will boost a balance sheet that had $34.3m at the end of September and be used for the continued development of Bacanora's Sonora lithium project, which has been attracting growing interest due to lithium's use in batteries for electric vehicles.
Alongside the placing, the company has agreed to supply NextView with 5,000 tonnes per year of lithium carbonate produced at Sonora on a 'best endeavours' basis at market prices from the first stage of production, with a firm commitment to supply 8,000tpa of lithium carbonate during the second stage and another best endeavours promise to supply a further 7,000tpa during that second stage.
A recent feasibility study indicated that Sonora, where recent land rights were gained to build an open-pit mine and large-scale beneficiation processing facility, could generate 35,000 tonnes per annum of lithium carbonate after completion
NextView has also agreed to help assist Bacanora to secure project debt financing for Sonora.
"The company believes that these commitments, along with the strategic investment, represent further validation of the quality of Sonora's battery grade (+99.5%) lithium carbonate product and Bacanora's production process."
The Japanese company will be entitled nominate a non-executive director to Bacanora's board, which is likely to be its president, Yaping He, subject to the completion of relevant due diligence and regulatory background checks.
The NextView deal follows Bacanora's 10% stake sale and off take agreement with Japanese trading company Hanwa in May.