Applegreen full-year profit rises 18%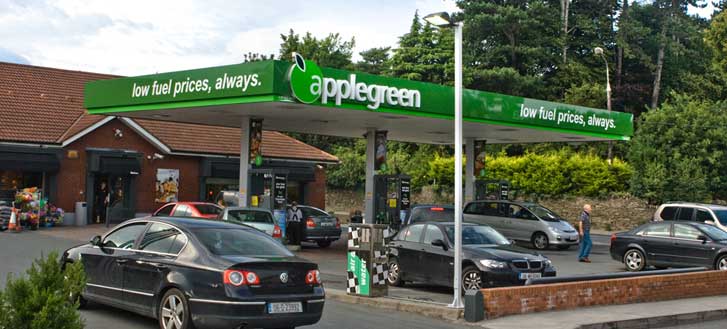 Petrol forecourt, convenience and food-to-go operator Applegreen posted a jump in full-year profit on Tuesday as it got a boost from a recent acquisition and like-for-like growth in food and store sales.
In the year to the end of December 2017, adjusted pre-tax profit was up 18% to €24.6m on revenue of €1.4bn, up 21%. Adjusted earnings before interest, tax, depreciation and amortisation increased 24% to €39.8m and the final dividend was lifted to 0.80 cent per share from 0.70 the year before, giving a total dividend for the year of 1.40 cents from 1.20.
Like-for-like food and store sales grew by 3.9% on a constant currency basis, with non-fuel gross profit up 7.4% at constant currency. Meanwhile, net debt at the end of December 2017 stood at €10.2m, down from €19.4m the year before.
The company grew its estate to 342 sites from 243 at the end of December 2016 and opened 77 new food outlets in the year.
Chief executive officer Bob Etchingham said: "We are very pleased to report another strong set of results for the business as we continue to deliver on our growth strategy. This performance was underpinned by positive like for like growth, particularly in the Republic of Ireland, ongoing expansion of our estate and an enhanced fuel margin resulting from our acquisition of a 50% stake in the Joint Fuels Terminal in Dublin Port.
"We are confident in the prospects for the company in 2018 as our underlying business continues to perform well and we further evolve our growth strategy. The significant acquisitions completed in 2017 are performing as expected and we are well placed to progress both our organic and acquisition led development plans in the coming year."
Shore Capital said EBITDA was well ahead of its expectations of €38.5m, while net debt was comfortably below its forecast of €32m, reflecting "excellent progress" in working capital. The brokerage upgraded its FY2018 EBITDA expectations by 5% to €47.1m.
At 1315 GMT, the shares were up 1.9% to 503.75p.