Anglo Asian Mining celebrates bumper first quarter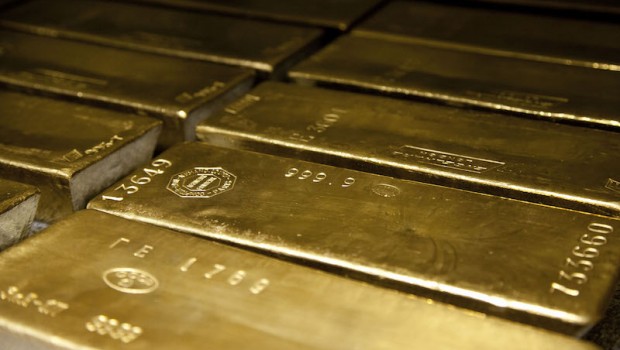 Azerbaijan-focussed gold, copper and silver producer Anglo Asian Mining updated the market on production, sales and operations at its Gedabek gold, copper and silver mining and production contract area in the west of the country for the three months to 31 March on Monday, reporting a 26% increase in year-on-year gold equivalent ounce production.
The AIM-traded firm said that highlighted its "strong growth trajectory" following the implementation of its expansion and optimisation programme at Gedabek in 2017.
A total of 18,307 gold equivalent ounces were produced during the first quarter, compared to 14,577 ounces last year in what was historically the company's weakest production quarter.
Net debt was reduced by 43% during the period to $10.4m as at 31 March, with gross cash standing at $8.6m on the same date.
During March, the board said the reconfiguration of processing facilities was successfully initiated, in a bid to utilise the combined flotation and agitation leaching plants.
"This has again been another excellent quarter for the company given that production in the first quarter of the year is always our lowest due to the winter weather conditions," said CEO Reza Vaziri.
"This strong increase in performance can be attributed to the optimisation and expansion initiatives which we implemented during the course of 2017, and, perhaps most importantly, the commencement of production from our new Ugur open pit."
Vaziri said the increased production that Anglo Asian was now achieving, coupled with improved metal prices, was flowing through "strongly" to cash generation.
"I am delighted to report that net debt was further reduced by $7.9m during the first quarter, down from $33.1 million at [the] end [of] March 2017, with a healthy gross cash balance of $8.6m at the end of the period."
The discovery of new potential mines such as Ugur, together with the conversion of already known but under-explored prospects across Anglo Asian's contract lease areas, was described by Vaziri as "crucial" to the continued growth and enhancement of the firm's total production profile.
"With this in mind, I look forward to reporting on our exploration and appraisal activities over the coming months as we look to continue and increase the upward trajectory in production that we are now delivering."