ANGLE signs option agreement with Queen Mary University of London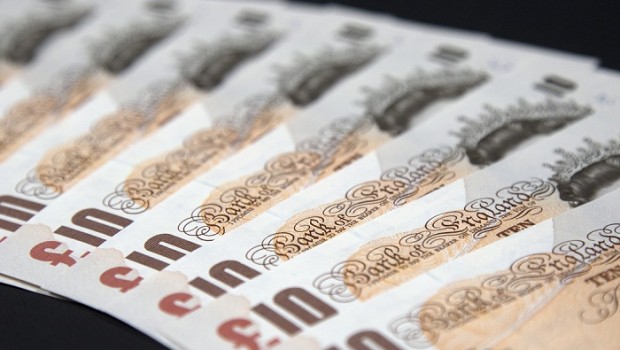 Liquid biopsy company ANGLE announced that it has signed an option agreement with Queen Mary University of London on Wednesday, for an exclusive worldwide licence over the use of its megakaryocyte intellectual property.
The AIM-traded firm said in June that QMUL had published research in Clinical Cancer Research using ANGLE's Parsortix system, showing that the number of megakaryocyte cells in the blood of prostate cancer patients correlated closely with increased patient survival.
It was the first time the presence of those cells in patient blood had been shown to be connected to cancer prognosis, ANGLE claimed.
"Investigation of megakaryocytes in patient blood opens up the potential for a whole new area for cancer diagnostics and, at present, ANGLE's patented Parsortix system is the only system that has demonstrated the capability of harvesting megakaryocytes," the company's board said in its statement.
QMUL had filed two patent applications in relation to the findings, which were being prosecuted worldwide.
ANGLE said it signed a two-year option to an exclusive worldwide licence to the patents covering any medical therapeutic, diagnostic, or prophylactic application, and agreeing to cover the costs of prosecution.
Through the deal, ANGLE now had intellectual property protection over the upstream cell capture technology - its existing Parsortix IP - and the downstream megakaryocyte analysis technology - via the option agreement.
Megakaryocyte analysis may provide medical insight in multiple cancer types, the board added, and Barts Cancer Institute - which is part of QMUL - is investigating other cancer types to substantiate that.
ANGLE said the Parsortix system had been shown to be capable of harvesting for analysis not only mesenchymal CTCs, which are linked to a poor outcome, but also megakaryocytes, which are linked to a "favourable" patient outcome.
Combining those two factors could provide new insights into patient condition.
"This deal further strengthens ANGLE's intellectual property position in the fast-emerging liquid biopsy market," said ANGLe founder and chief executive Andrew Newland.
"Use of the Parsortix system is driving new discoveries by key opinion leaders and customers and ANGLE is the obvious partner to drive their commercialisation so we expect to see other similar developments over time continually strengthening the Company's position in the market."
Michele Hill-Perkins, head of technology transfer biopharma at QMUL Barts Queen Mary Innovation, said her team believed the patents on the role of megakaryocytes in patient blood as a favourable prognostic biomarker had the potential to "open up" new avenues of research in the fight against cancer.
"We are delighted to have signed this deal with ANGLE to progress their commercialisation for the benefit of patients."